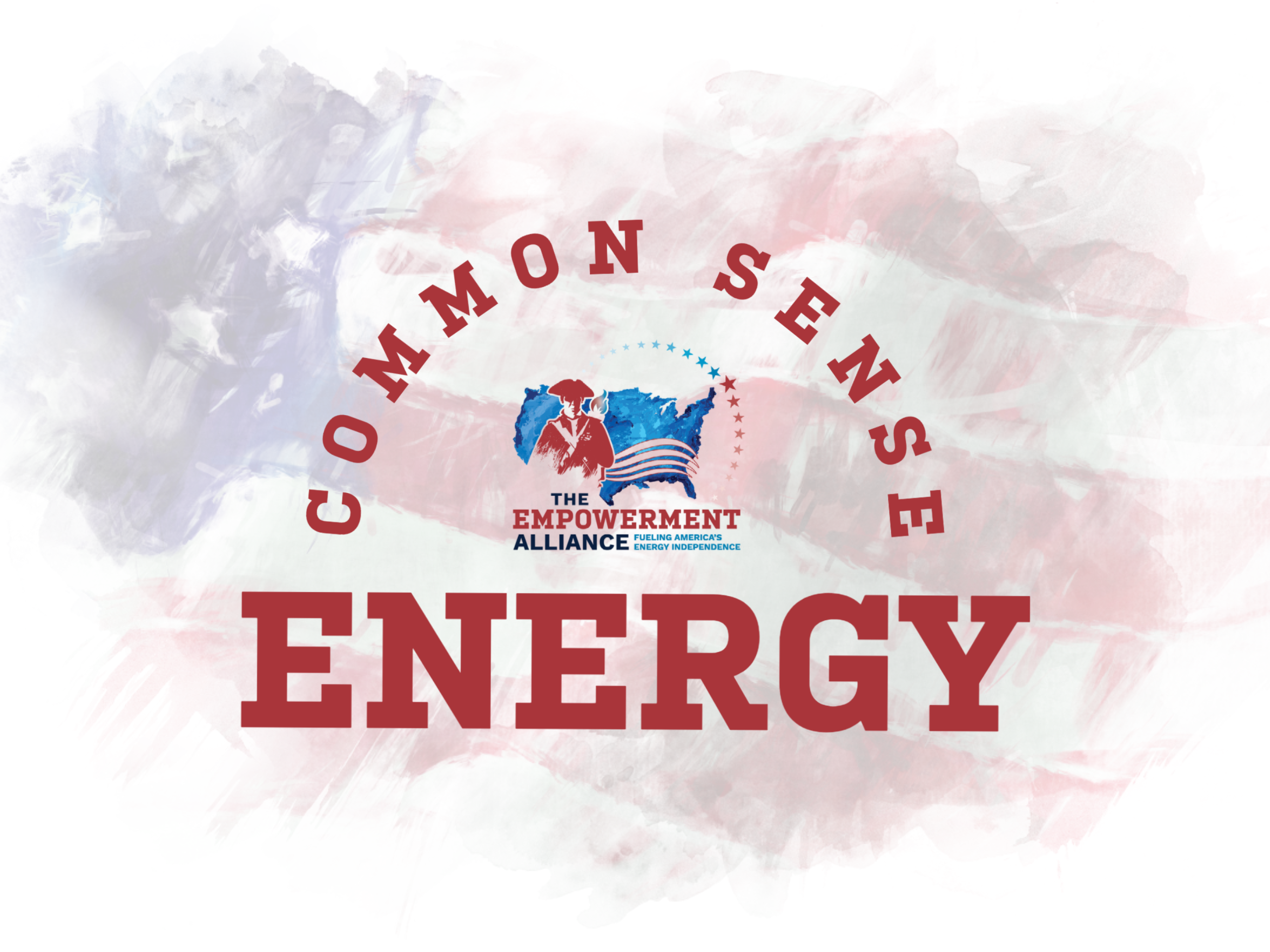 Newsletter
Between a BlackRock and a hard place
Your Weekly Dose of  "Common Sense" Energy News
Presented by: The Empowerment Alliance
Florida announced that it will divest $2 billion in investments under management by financial services company BlackRock due to the organization's strengthening its Environment, Social and Governance (ESG) standards.
Kudos to Florida Gov. Ron DeSantis, who in August pushed through a resolution calling for the state to stop investing with ESG due to their "ideological agenda." This followed actions by West Virginia officials and those in more than a dozen other states this past summer. We applaud their collective decision to stand up to BlackRock.
Listen to what a pair of Mountain State leaders told TEA on the Empowering America podcast.
While left-leaning states have long supported BlackRock's ESG investing, conservative states increasingly object.
In August, 19 red-state attorneys general sent company CEO Larry Fink a letter stating that the company's ESG investing violates their laws governing fiduciary duties.
According to these AGs, investor returns must be a fiduciary's sole focus, and BlackRock is sacrificing those returns to advance its "net-zero" carbon emissions agenda.
This piece details where BlackRock is now, between a rock and a hard place. It's all part of advancing BlackRock's net-zero agenda and crippling fossil-fuel production (and with it many Americans' jobs and livelihoods).
The company obviously is willingly sacrificing investors' returns in the name of its extremist philosophy. But it also places BlackRock in quite a predicament.
Bottom Line: As long as BlackRock is an ESG disciple, they'll  lose business and face lawsuits for violating their fiduciary obligations. If they abandon ESG, federal regulators will bring the hammer down. It's a rock and a hard place.
For all the talk about electric vehicles and their benefits, this statistic is eye opening. American EVs reduced gasoline consumption by just 0.54% in 2021. If every U.S. vehicle was an EV, annual electricity demand would increase by about 30%. There's no way our current grid could support that.
Also, electric car battery prices are rising for the first time in more than a decade. These are reasons why EVs are not a practical option for most Americans. This could be the beginning of higher costs for batteries and electronics, thanks to the wasteful demand from expensive, inefficient, ineffective and unreliable green technologies.
A few economic and environmental facts to consider:
A household that adds a new electric vehicle can be expected to consume approximately double the amount of electricity.
The average electric vehicle requires 25-30 kilowatt-hours to travel 100 miles, roughly the same amount of electricity an average American home uses each day to run appliances, computers, lights and heating and air conditioning.
Production of electric cars emits between 1.3 and 2 times the amount of greenhouse gases than that of traditional vehicles.
The average electric vehicle cost about $10,000 more than the industry average in 2021, according to the National Resources Defense Council. Plus, there are other hidden costs associated with owning an EV.
Meanwhile, Switzerland reports that it is looking into banning the use of electric cars during winter energy shortages to keep the lights on. Sounds similar to when California wanted to stop residents from charging their vehicles during the intense summer heat wave. If these actions aren't enough to convince you that EVs are a pipe dream for working Americans then we don't know what is.
Bottom Line: The world isn't ready to handle a transition from gasoline to electric cars. They are too costly and don't carry the environmental benefit the green-at-any-cost crowd routinely preaches.
Like snow in the winter, gas prices keep on falling thanks to low demand and persistent global recession fears. The national average for a gallon of gasoline sits at $3.32, down 13 cents from this time last week. A total of 12 states are now seeing gas prices below $3, which needless to say, is a welcome relief.
According to AAA,  these 10 states have seen the largest decreases in their averages since last Thursday: California (−28 cents), Nevada (−25 cents), Oregon (−25 cents), Alaska (−25 cents), Washington (−24 cents), Arizona (−23 cents), Montana (−22 cents), Michigan (−21 cents), Indiana (−20 cents) and Wisconsin (−19 cents).
Hearing On Trade And Sustainable Environmental Practices: On Wednesday, December 14, the House Ways and Means Subcommittee on Trade will have a hearing on "Promoting Sustainable Environmental Practices Through Trade Policy."
FERC Open Meeting: On Thursday, December 15, the Federal Energy Regulatory Commission will hold an Open Meeting of the Commission.
"The world is experiencing the worst energy crisis since World War II. The factors contributing to this are long-term underinvestment in oil and gas, public finance denial of investment in fossil fuels, market design and energy policies around the world."
— Brenda Shaffer, professor at the Naval Postgraduate School.
Take this 4 question survey on our Common Sense Energy newsletter and let us know what you like and how we can improve. We want our newsletter to be as helpful and relevant as possible, but we can't do that without hearing from you!