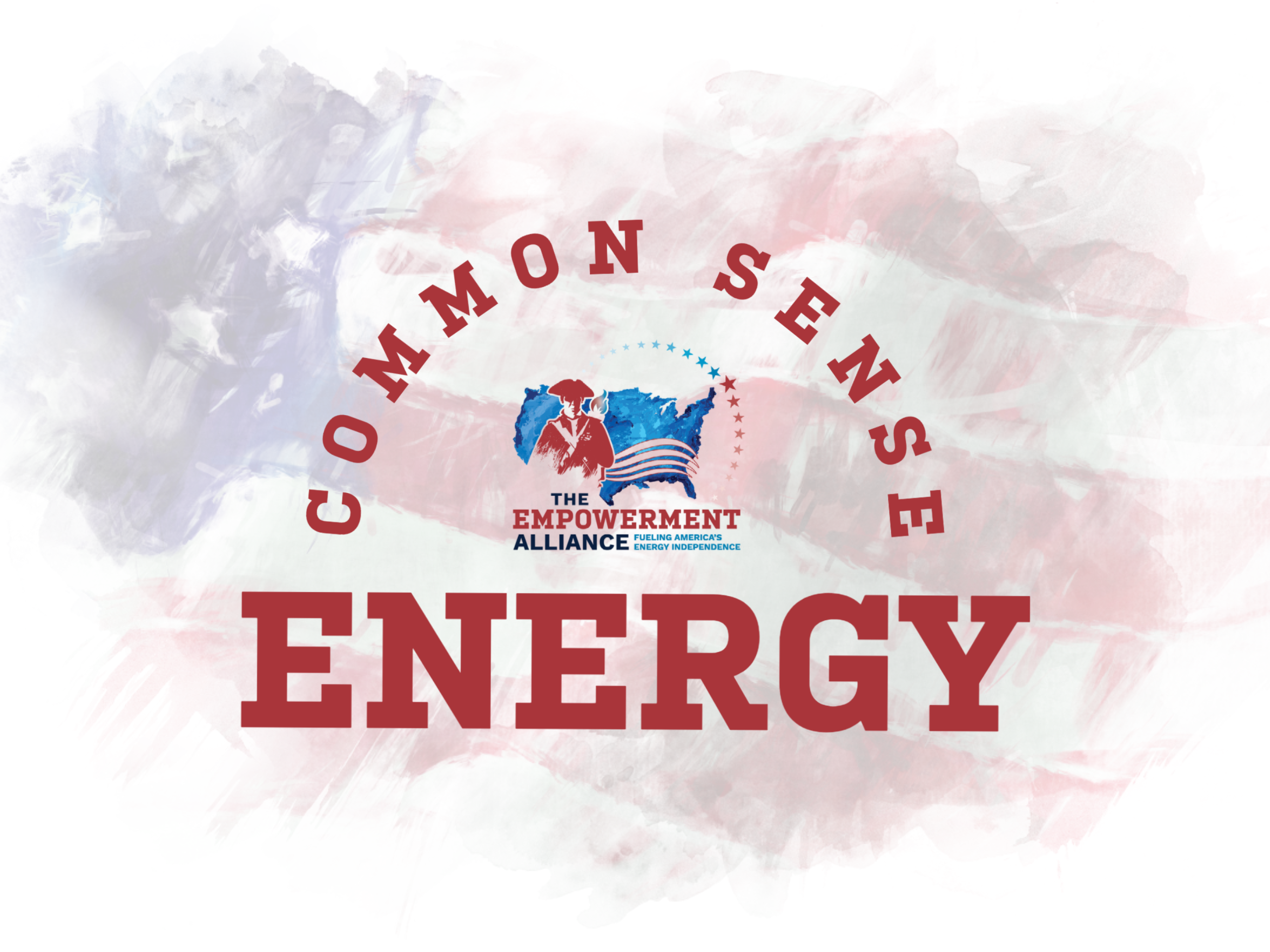 Newsletter
Biden earns another F
Your Weekly Dose of  "Common Sense" Energy News
Presented by: The Empowerment Alliance
October 21st, 2022
JPMorgan Chase CEO Jamie Dimon has again challenged the Biden administration regarding its energy policy.
You may recall that it was Dimon who, just last month, set the record straight at a meeting with lawmakers on Capitol Hill. Dimon responded that not funding new oil and gas products "would be the road to hell for America." His bank is the largest U.S. provider of loans and other capital to the energy sector.
In a CNBC interview this week Dimon went even further in his criticism, saying: Biden's "getting energy completely wrong; restricting drilling has actually made the climate worse … we have it completely backwards."
Consider these facts:
Today 20 million U.S households — one out of six households — are behind on their utility bills.
From 2009 to 2020, the natural gas industry saved U.S. businesses $121 billion.
Households that use natural gas for heating, cooking and other appliances save an average $879 per year compared to homes using electricity.
Since 2005, natural gas has cut 50 percent more emissions than wind and solar power combined.
America has suffered from self-inflicted energy wounds caused by the Biden administration's reluctance and inability to unleash domestic energy sources. Now a math error has been blamed for delays in the gas and oil permitting process.
Biden is trading our energy security for votes, reportedly set to release another 15 million barrels in December from the emergency stockpile in a bid to balance the markets and keep gas prices down. It's merely placing a Band-Aid on a gushing wound that is the global shortage of oil and gas.
Bottom Line: If the pain being dealt by high energy prices isn't enough, consider the fact that restricting fossil fuels has actually made the climate worse. Voting for pro-American energy candidates will help ease inflation and reduce emissions.
New York and the New England states because of their multi-decades of ill-informed legislators' green-at-all-costs energy policies should brace for massive diesel fuel shortages and sky-high energy bills this winter.  Residents should not count on a Russian LNG tanker to save them from frigid cold this winter.
Natural gas pipeline constraints also prevent the nearby Marcellus-Utica basin, the second largest U.S. gas-producing region, from sending additional supply to the Northeast.
No wonder TEA gives President Biden failing grades on his mid-term report card that we published on Monday.
He has failed miserably in these four key areas:
Affordable Energy for Our Families – Grade: F
Clean Energy for Our Environment – Grade: F
Abundant Energy for Our Future –  Grade: F
Domestic Energy for Our Security  –  Grade: F
More pipeline capacity is needed for New England's energy demand, the Interstate Natural Gas Association of America said last month as energy prices spike in the region. Meanwhile, natural gas prices will rise across the country.
Energy is the foundation of economic prosperity for American households and businesses. Those most affected are lower to middle income earners, fixed-income households and small businesses. He is failing America and emboldening dictatorships with his anti-American energy policies.
Bottom Line: The green-at-all-costs movement has failed residents in New England, which is forced to import LNG due to policies that restrict pipelines. Residents will feel the effects this winter in the form of high prices and potential blackouts.
Average unleaded gas prices took an 8 cent dip this week, dropping from $3.90 down to $3.82, as recession fears are driving down demand.
Unfortunately, the same cannot be said for diesel gasoline. Diesel inventories have fallen to dangerously low levels, with current supply at the lowest seasonal level EVER. According to the EIA, the U.S> has only 25 days of diesel supply remaining. This supply crunch has driven prices up – the current price of $5.32 per gallon is 50% higher than the same time last year. The diesel fuel crisis is especially worrisome, as a sustained shortage will lead to higher trucking, farming, and construction costs.
SPP Annual Meeting: On Monday, October 24, and Tuesday, October 25, the Federal Energy Regulatory Commissioners will attend the Southwest Power Pool Annual Meeting of Members and other meetings. The Southwest Power Pool manages the electric grid and wholesale power market for the central United States.
We predict the Georgia Senate race will end up in a run-off after the Nov. 8 election.
Republican Herschel Walker is a pro-American energy candidate opposing incumbent Democrat Raphael Warnock. Warnock has been a safe vote for President Biden's green-at-all-costs policies. Georgians are seeing the result of Mr. Warnock's vote in their skyrocketing cost of gasoline, groceries, utility bills, and livelihood.
The Peach State has 6.7 million registered voters. Of those, over 1 million are concerned about energy affordability.
This quote sums up Walker's position on energy:
"The first day in office, (what) I want to do is get our domestic energy independence back. We can't continue to go and ask our enemy for oil. And people ask: What do you mean by that? What I mean by that is we have some of the most effective oil drilling in the world today. But yet, we're going to other places and asking them."
If Walker continues to focus on issues that matter, like energy affordability, maybe he can prove the pundits wrong and win outright.
CAN YOU DO US A FAVOR?
Take this 4 question survey on our Common Sense Energy newsletter and let us know what you like and how we can improve. We want our newsletter to be as helpful and relevant as possible, but we can't do that without hearing from you!