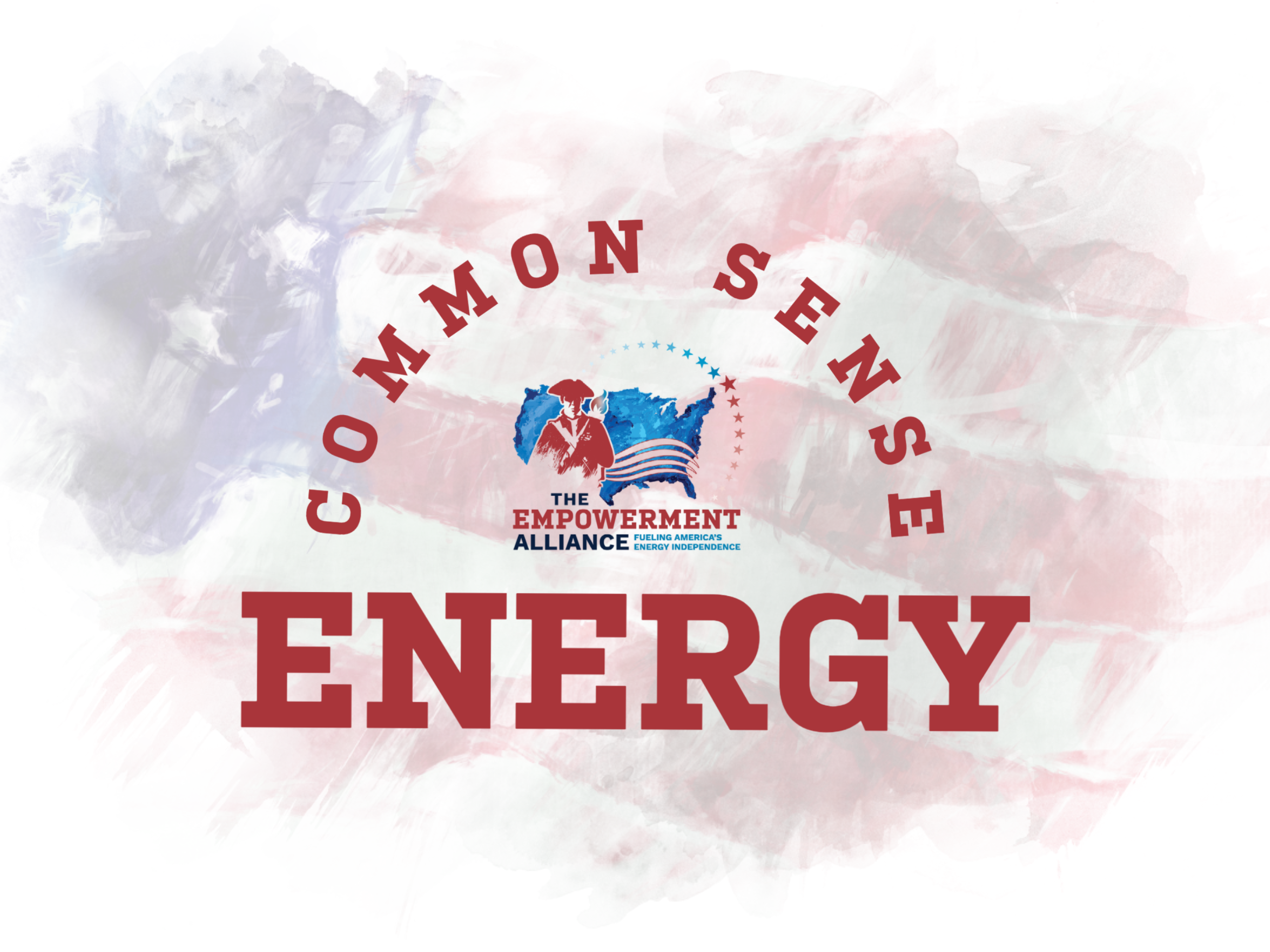 Newsletter
Biden shows his hand
Your Weekly Dose of  "Common Sense" Energy News
Presented by: The Empowerment Alliance
President Biden's ESG veto is quite revealing. An opinion piece by The Wall Street Journal is spot on, as it accurately sums up the greenwashing that we are sick and tired of seeing implemented as policy. He says he'll block a bipartisan resolution that protects worker savings from political investing.
Biden again shows the administration's total disregard for working class Americans. This policy is exactly the wrong approach and infringes upon our retirement savings options. If "Joe from Scranton," as he calls himself, really cared about middle-class families, he'd never support such radical policy.
Democratic Senators Joe Manchin (WV) and Jon Tester (Montana) last week joined Republicans to pass a resolution repudiating the DOL ESG rule.
As Manchin explained, the rule lets retirement plan fiduciaries consider environmental, social and corporate governance (ESG) factors and "prioritizes politics over getting the best returns for millions of Americans' retirement investments."
It overturns a Trump-era clarification of the 1974 Employee Retirement Income Security Act (Erisa).
Biden claimed in a veto threat that returning to the Trump rule "would be interfering with the market," supposedly because asset managers want free rein to consider ESG factors. Sorry, what's good for BlackRock isn't always good for workers, and protecting retirement savings isn't interfering in markets.
All the while, Biden is working to protect Chinese solar companies while he claims to be prioritizing rebuilding America's manufacturing base.
"This decision is penalizing American workers, increasing the United States' dependency on foreign nations for our energy needs, and harming our domestic solar manufacturing industry," Rep. Bob Latta (R-Ohio) said. "It will take a concerted, bipartisan effort to reverse this decision to ensure our trade laws are enforced and China faces consequences for undercutting American manufacturing."
The green-at-any-cost crowd, led by President Biden, would love nothing more than to tie your hard-earned investments to their climate agenda AND sell out our energy independence to China. It's wrong and we encourage legislators on both sides of the aisle to continue speaking out against it.
Bottom Line: It is rare that both parties agree on anything in Washington. The fact that Biden's energy agenda has drawn the ire of legislators in both political parties speaks volumes.
Poker tells are the habits, behaviors and physical actions of your opponents in a poker game that may give insight into their likely holdings.
On President Biden's first day in office he canceled the Keystone XL pipeline. That was his first poker tell, fulfilling a promise to his green hallucinating supporters who voted for him. It foretold the intentions he had regarding America's energy independence and the domestic energy industry.
Make the cost of American natural gas, oil, and coal higher through bureaucracy and regulations so that their preferred, green-at-any-cost subsidized energy sources will become more tolerable.
Other tells have included permitting, pipeline cancellations, lawsuits, a move to ban gas stoves and calling for red tape and bureaucratic oversight and — most recently — setting government standards to ensure that certified natural gas receives a green designation because it is considered climate-friendly.
This latest tell by the administration contains the sole purpose of making natural gas more expensive. This is a total disregard of America's energy affordability. It will hit the most vulnerable: 63 percent of Americans who live paycheck to paycheck, with many behind on their utility payments, as well as single-family households and small businesses.
That is immoral and unacceptable.  
Government bureaucrats being involved in measuring and certifying producers' and operators' carbon footprint is a waste of time and resources. There are ample regulations in place that define and dictate requirements.
Natural gas processing has evolved greatly, and transporting pipelines have quality specifications in place. Natural gas is the cleanest fossil fuel and has been a key component in reducing our nation's emissions and the carbon footprint by replacing coal and fuel oil.
Bottom Line: More regulations are not needed and saddling domestic energy producers with additional hurdles to overcome is the wrong policy.
Gas prices are on the rise once again. The national average for a gallon of regular gasoline increased 8 cents over the past week, from $3.39 to $3.47. AAA analyst Andrew Gross says that this price bump may be short lived, "there is some upward pricing pressure at the moment due to the switch to summer blend gasoline, which may add about five to ten cents per gallon. But if demand and oil costs remain low, this recent price bounce may fade." To put it in perspective, the current national average is 3 cents higher than it was one month ago, but 79 cents less than it was one year ago.
Meeting On Cold Weather Grid Operations: On Tuesday, March 14, the North American Electric Reliability Corporation will have a meeting on "Extreme Cold Weather Grid Operations, Preparedness, and Coordination."
Hearing On Infrastructure Investment and Jobs Act: On Wednesday, March 15, the Senate Environment and Public Works Committee will have a hearing "to examine implementing the Infrastructure Investment and Jobs Act, focusing on perspectives on the Drinking Water and Wastewater Infrastructure Act."
FERC Open Meeting: On Thursday, March 16, the Federal Energy Regulatory Commission will hold an Open Meeting of the Commission.
"A vision without an action plan is a hallucination. The Democrats are living in a green hallucination. We need an additive kind of [energy] strategy…not subtraction."
— Senator Steve Daines (R-Montana) in a recent press conference.
MAKE YOUR VOICE HEARD!
The oil and gas industry is under attack, and we need to fight back against the green-at-all-costs movement to make sure our right to clean, reliable, affordable energy is protected. Click the button below to send a tweet to Congressional leadership telling them you support NATURAL GAS!