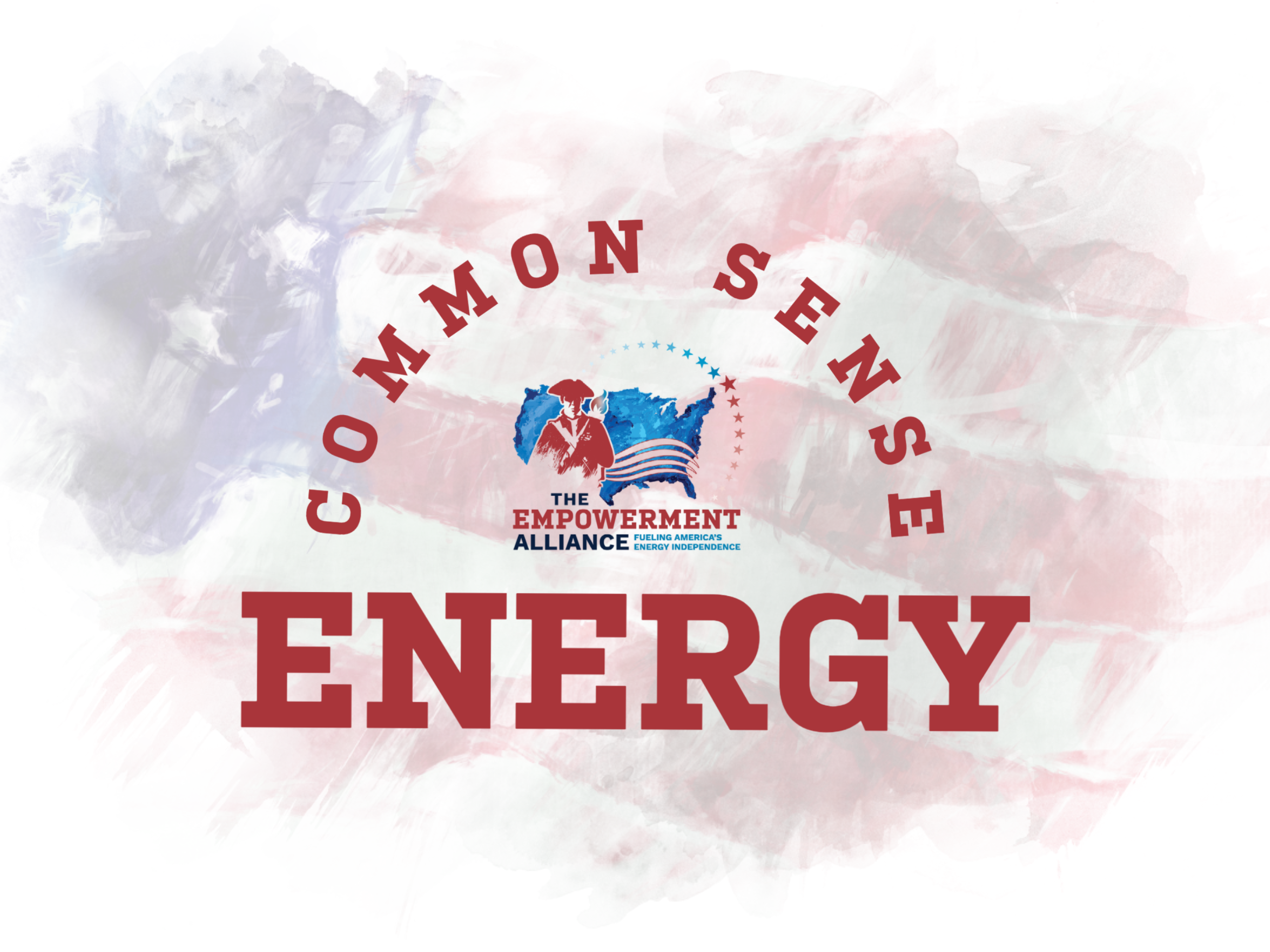 Newsletter
Environmental Justice = Energy Injustice
Your Weekly Dose of  "Common Sense" Energy News
Presented by: The Empowerment Alliance
Energy Sec.Granholm is adding environmental justice to the DOE mission. Twitter

Projections are out that this is likely to be an even more expensive summer. Bloomberg

Alex Epstein released his latest book "Fossil Future". Twitter

The World Economic Forum is meeting this week. WEF
Once again Senator Joe Manchin (D-WV) is featured as a leader speaking common sense. In a grilling of Transportation Secretary Pete Buttigieg he questioned the misguided notion that Americans need electric vehicle (EV) subsidies.
"There's a waiting list for EVs right now with the fuel price at $4. But they still want us to throw $5,000 or $7,000 or $12,000 credit to buy electric vehicles. It makes no sense to me whatsoever," Manchin said. "When we can't produce enough product for the people that want it and we're still going to pay them to take it — it's absolutely ludicrous in my mind."
With demand as high as it is, the country doesn't need more incentives for EVs. In fact, the opposite would make more sense. American families are hurting financially because of rising inflation and gasoline prices. The problem families are facing today is how to pay for fuel to get to their jobs, to school and the grocery store. Maybe the Biden Administration should focus on putting resources to help Americans today.
Senator Manchin also took issue with Interior Secretary Haaland's moves to cancel lease sales in Alaska and the Gulf of Mexico. He went so far as to say that the administration's oil and gas leasing policies have "put America's energy security at risk." Even though it wouldn't be an immediate fix, choosing not to take steps to fix it now will create a much costlier problem in the future.
Bottom line: This Administration continues to push costly and misguided energy policies. We need more leaders to stand up for affordable energy and energy independence.
Energy Secretary Granholm joins the chorus of Federal agencies turning their attention to environmental justice. If Federal agencies like the Department of Energy were really concerned with environmental justice they would be investigating the President's actions that increased inflation and made American families pay more for everyday items.
The families that need relief the most, the hard working families in urban and rural areas that are struggling to pay their bills are under assault. They are finding access to low cost, clean energy sources like natural gas being cut off. Just ask the families in New England what they had to pay this past winter. Many cities had to turn to burning oil and coal because the "green" options forced on them were too expensive.
Environmental justice isn't the issue by itself. The issue is that the Administration is taking a narrow approach to it so that they don't look bad.
Bottom line: The Biden admin's pursuit of "environmental justice" will have the opposite outcome than intended, making hard-working families pay more for energy they can't live without.
Things are about to get a whole lot more expensive for American families already struggling to pay their bills. With rampant inflation, rising gas prices and the summer heat wave and dry spells imminent, this is shaping up to be an expensive summer.
"Barclays Plc calculates that monthly bills will be more than 40% higher than last year's, and projections from the US Energy Information Administration show this year's retail residential rates rising the most since 2008."
Some of this is outside the control of the Administration (like the weather) but some isn't all. The aspects of this that the President could help with (removing barriers to domestic energy production or at the very least, not creating new barriers), he seems determined to make worse.
Bottom Line: You're not having deja vu, it's just been a nightmare two years for consumers. Due to abnormally low supply of oil and natural gas, it's shaping up to be a hot (and pricey) summer.
So what do you want first? The *relatively* good news, or the bad news?
The *relatively* good news is that the national average for a gallon of gas onlyincreased one cent this week, from $4.59 to $4.60. We know, we know… if that's the good news, then what the heck is the bad news??
Well, hold on to your seats. Experts are projecting that gas prices may breach the $6/gallon benchmark by the end of the summer. This comes as natural gas prices are at their highest point since before the shale revolution, driving up utility bills. Like we said before, Americans are in for an expensive summer thanks to the Biden administration choosing to restrict domestic oil and gas production at every turn.
No lookahead this week due to the holiday and no events on the schedule. All of us at TEA wish you a safe and solemn Memorial Day.
COMMON SENSE QUOTE OF THE WEEK
"Affordable, clean, and abundant energy is the birthright of every American."
– Rep. Buddy Carter (R-GA), in a tweet announcing his signing of TEA's Declaration of Energy Independence.