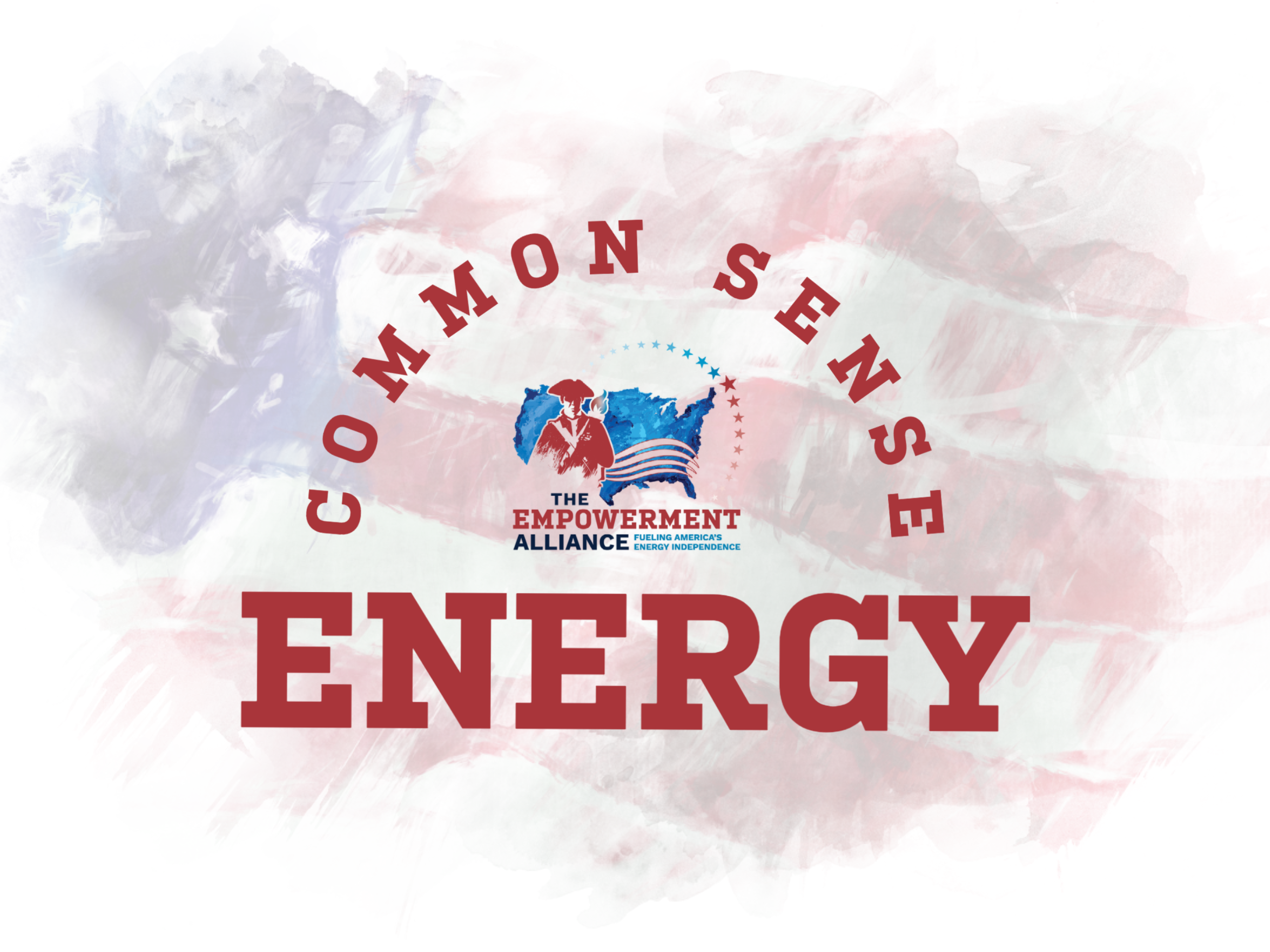 Newsletter
Fueling a new direction for America
Your Weekly Dose of  "Common Sense" Energy News
Presented by: The Empowerment Alliance
November 11th, 2022
Happy Veterans Day!
Based on Republicans presumably taking control of the House of Representatives and Democrats retaining control of the Senate, a pro-American energy agenda must begin when a new Congress convenes on Jan. 3, 2023.
We need their leadership now more than ever to push this through a still-divided Congress and to President Biden's desk. His war on fossil fuels has been unrelenting and costly, confirms a new study.
That can end now. We encourage those newly elected to Congress, including some of our Declaration of Energy Independence signers, to adopt TEA's 8-point Common Sense Energy agenda once they are sworn into office.
By following this plan, legislators might begin to undo some of the harm done by President Biden and the green-at-any-cost crowd, including the ill-fated Inflation Reduction Act.
Two legislators who signed our DoEI can be catalysts in getting legislation put together that stops Biden and his supporters in their tracks.
Minority Whip Steve Scalise (R-LA) has warned that the diesel shortage is threatening to crush "the backbone of our economy" in a recent tweet. A day later, Senator-elect Ted Budd (R-NC) sent a letter to Biden specifically blaming the White House's cancellation of the Keystone XL pipeline and other policies that are "artificially restricting the main ingredient in diesel fuel."
Remember it was the president who:
As one of his first acts in office, canceled permits for Keystone XL, costing 60,000 jobs and $3.6. billion in wages.
Refused to expand energy pipelines and the other critical infrastructure we so desperately need to create jobs, bring down our energy prices and lower Americans' cost of living.
Failed to use domestic sources of energy and instead went to Saudi Arabia to beg for oil — only to be denied.
Bottom Line:  We believe strongly in affordable, clean, abundant natural gas as America's primary energy source to secure our energy independence. We urge the newly elected Congress to work expediently on policies supporting this belief.
It's not exactly breaking news, but President Biden again contradicted himself this week regarding energy policy, specifically drilling for oil and natural gas.
Responding to what is presumably a climate protester in the audience this week, saying: "No more drilling. There is no more drilling. I haven't formed any new drilling." This comes just days after he demanded more drilling. Which is it, Mr. President?
His responses to these questions, while not accurate, do betray his mindset on the matter, which he has expressed repeatedly from the beginning of his presidential campaign in mid-2019. The regulatory and legislative agenda of the Biden administration has pushed to restrict and — where possible — eliminate drilling for oil and natural gas in the United States and off its shores.
The author of the Forbes article, David Blackmon, sums it up best, saying: "Who knew that the President would make Manchin's point for him just a day later in his latest attack on the domestic oil industry? If the constant confusion and upset caused by this rudderless administration weren't so damaging to U.S. consumers and the country's energy security, it would all be amusing."
It is anything but amusing. It is destructive, irresponsible and wrong. His comments immediately drew rebuke from energy industry leaders, who are frustrated with the mixed messaging coming from the White House.
Todd Staples, President of the Texas Oil & Gas Association, said Biden's comments were in line with his administration's hostility to the industry since the day he assumed the presidency.
By ruling out domestic drilling, Staples said, the U.S. is only playing into the hands of our adversaries "who want to weaken our nation."
Staples also was spot on when he said, "Americans deserve energy security, and it's time our federal government treated oil and natural gas like an asset, not a liability."
When it comes to energy, President Biden has failed Americans miserably. We know members of Congress can help right the ship by proposing legislation that restores our energy independence — and that includes increased drilling for natural gas.
Bottom Line:  Energy affordability and security should be a core responsibility of our elected leaders, not something they sacrifice for an extreme political agenda.
Down from record highs this summer, gas prices seem to be stabilizing with the national average hovering around $3.80 for the second week in a row.
Depending on what part of the country you live in, your level of sticker shock at the pump may vary widely. Taking home the first place prize for highest gas prices is California, coming in with an average of $5.46 per gallon. Taking home first place (in a better sense) for the lowest gas prices is the nation's largest producer of energy, the Lone Star State, with an average of $3.16. That just goes to show – state and local policies have just as much of an effect on energy prices as federal policy does.
Meeting Of Joint Federal-State Task Force On Electric Transmission: On Tuesday, November 15, the fifth public meeting of the Joint Federal-State Task Force on Electric Transmission will be held.
Hearing On 2023 Farm Bill: On Tuesday, November 15, the Senate Agriculture, Nutrition, and Forestry Committee will have a hearing on the 2023 Farm Bill, "focusing on rural development and energy programs."
FERC Open Meeting: On Thursday, November 17, the Federal Energy Regulatory Commission will hold an Open Meeting of the Commission.
"If we're serious about our national security, we have to be equally as serious about our ability to produce our own energy, and then to become a net exporter." 
— Senator Tim Scott (R-SC) DoEI signer
CAN YOU DO US A FAVOR?
Take this 4 question survey on our Common Sense Energy newsletter and let us know what you like and how we can improve. We want our newsletter to be as helpful and relevant as possible, but we can't do that without hearing from you!