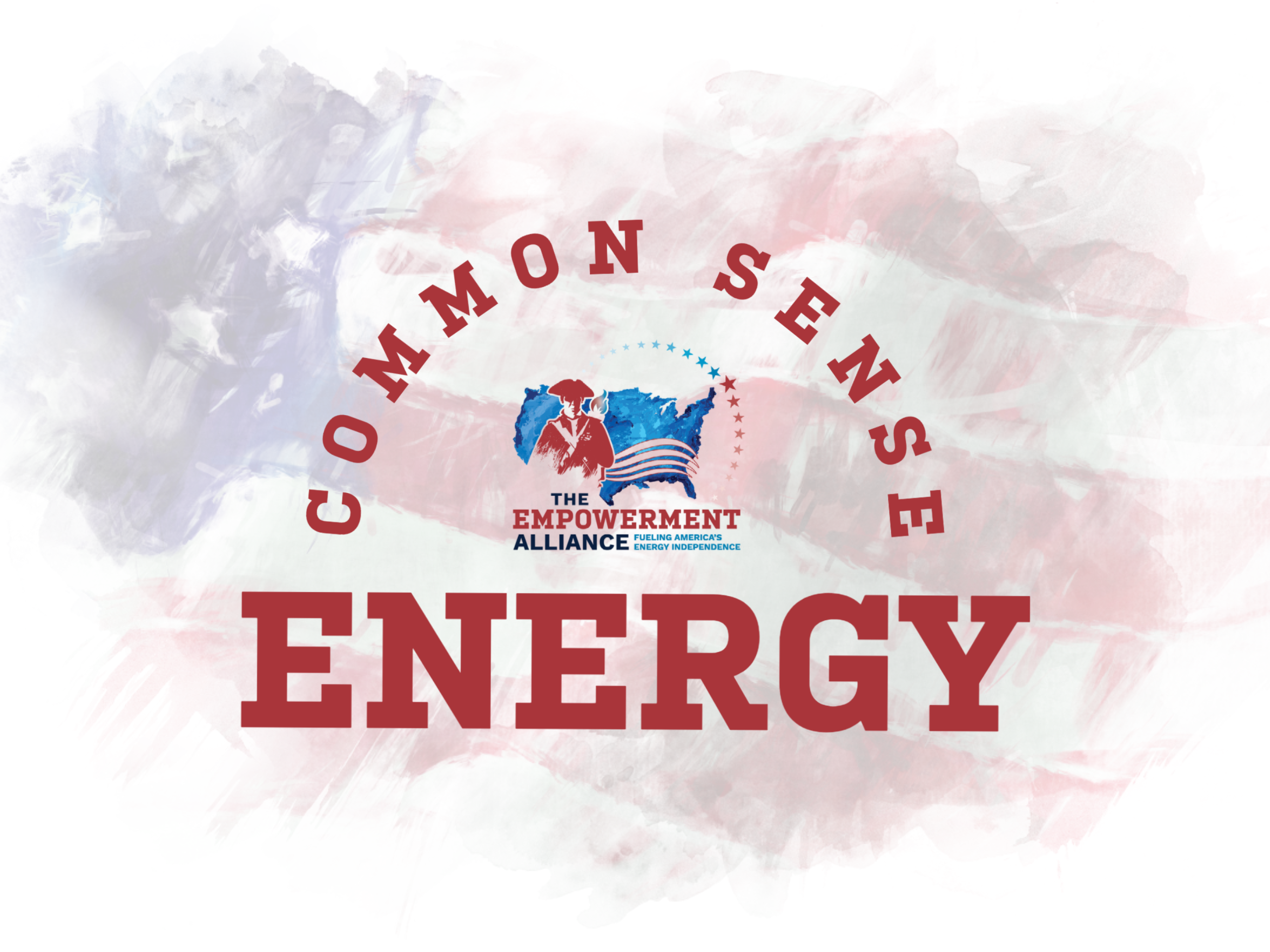 Newsletter
Natural Gas Essential to 🇺🇸🇺🇸 Economy
Your Weekly Dose of  "Common Sense" Energy News
Presented by: The Empowerment Alliance
There is a desperate need for natural gas. TEA has said it repeatedly and it's underscored with our 8-point common sense energy agenda. Someone else obviously agrees, that being Shell CEO Wael Sawan.
Global energy crisis has 'a way to go' as the world remains desperate for natural gas, he maintains.
"Our natural gas business continues to grow in a world that is desperately in need of natural gas at the moment, and I think for a long time to come," Sawan said in an interview with Bloomberg TV last week. "Gas has a critical role to play in the transition" to lower-carbon energy."
A few facts:
The U.S. Energy Information Administration notes that annual natural gas production in the U.S. increased by about 80% from 2007-2021.
EIA says increases in accessible reserves are sufficient to power the nation for another 98 years. So, don't worry, President Biden, who said Tuesday night during his State of the Union address, "We're going to need oil and gas for a while … for at least another decade and beyond." We got ya covered.
The four pillars that TEA promotes certainly apply, especially as it pertains to the abundance of natural gas in our country: Affordable Energy for Our Families. Clean Energy for Our Environment. Abundant Energy for Our Future. American Energy for Our Security.
The first component, recognizing Natural Gas is GREEN, has happened in Ohio. A big thank you to Ohioans and the state government for officially recognizing natural gas as clean energy. We are delighted with this decision and we urge other states to follow suit. Contact your state legislators and U.S. representatives in Congress.
Another person who gets it is Jason Shaw of Georgia. Shaw, writing an opinion piece in the Atlanta Journal-Constitution, points out that natural gas is a vital part of that state's energy mix.
Shaw notes that misguided efforts to ban the use of natural gas, defund the infrastructure that transports it and block permits for new interstate pipelines will have real-life consequences in just a few years as supplies become constrained in many states.
Bottom Line: Why does it matter, you ask? American natural gas is affordable, clean, abundant, and reliable energy that improves the environment, while securing American energy independence. It is the best GREEN source of affordable, clean, and reliable energy, which comprise a sturdy three-legged stool.
Recently we have witnessed what can best be described as another example of climate craziness. The subject this time is gas ranges in our kitchens.
Jason Hayes, in this piece, talks about the gaslighting over gas stoves. Hayes addresses the issue in light of recent attacks on kitchen stoves from the far left and laws proposing to ban gas stoves in several states such as California, New York and Massachusetts.
Consumers across the country are fed up with these tactics. An AP-NORC Center for Public Affairs Research poll shows 68% of Americans wouldn't pay $10 a month in higher electric bills to fight climate change.
As this story by the Cato Institute points out:
Currently, about 80% of all the energy Americans use comes from fossil fuels like natural gas, oil, and coal.
To say the least, the green-at-all-costs philosophy isn't cheap. Most analyses estimate it will cost in the trillions of dollars and require Americans to make personal sacrifices.
Both supporters and opponents of the plan agree that the environmental aspects of the plan would cost at least $10 trillion.
Many families are struggling, as are small businesses still recovering from Covid lockdowns and the brunt of inflation. Some low- and middle-income households are juggling higher grocery prices and fuel costs in the grips of winter.
The Biden Administration just keeps providing more and more proof that they're not concerned with the health of the climate; only the health of their pockets.
Bottom Line: Americans may be more supportive of public policies that foster an economic environment that allows for technological innovation and invention among rising entrepreneurs and private sector businesses. They want and need cleaner, more affordable energy like natural gas, not fear mongering and recurring bouts of climate hysteria.
For the first time this year, gas prices have dropped this week. The national average for a gallon of gas barely budged over the past week, drifting lower by three cents to $3.44.
Although prices are down for now, it's important to find long-term solutions to keep gas affordable. We need to increase domestic oil production and invest in Natural Gas to help reduce dependence on foreign oil and keep prices stable.
Enjoy the lower prices for the time being – because more increases could be on the way as the weather starts to warm next month.
Hearing On Low Carbon Transportation: On Wednesday, February 15, the Senate Environment and Public Works Committee will have a hearing to examine the future of low carbon transportation fuels and considerations for a national clean fuels program.
Hearing On Climate Costs: On Wednesday, February 15, the Senate Budget Committee will have a hearing to examine climate-related economic risks and their costs to the Federal budget and the global economy.
Meeting Of The Joint Federal-State Task Force On Electric Transmission: On Wednesday, February 15, the sixth public meeting of the Joint Federal-State Task Force on Electric Transmission will discuss "Physical Security of the Transmission System."
Hearing On Global Energy Security: On Thursday, February 16, the Senate Energy and Natural Resources Committee will have a hearing to examine the impact of the Russian Federation's war in Ukraine on European and global energy security one year after the invasion.
FERC Open Meeting: On Thursday, February 16, the Federal Energy Regulatory Commission will hold an Open Meeting of the Commission.
"We all want clean energy, but clean without affordability is not realistic. Likewise, clean without reliability – especially during bitterly cold winters – is not a solution. Natural gas is the stable energy source that allows renewable energy resources to be scaled cleanly, reliably and affordably."
— Jason Shaw, Georgia Public Service Commissioner.
CAN YOU DO US A FAVOR?
Take this 4 question survey on our Common Sense Energy newsletter and let us know what you like and how we can improve. We want our newsletter to be as helpful and relevant as possible, but we can't do that without hearing from you!