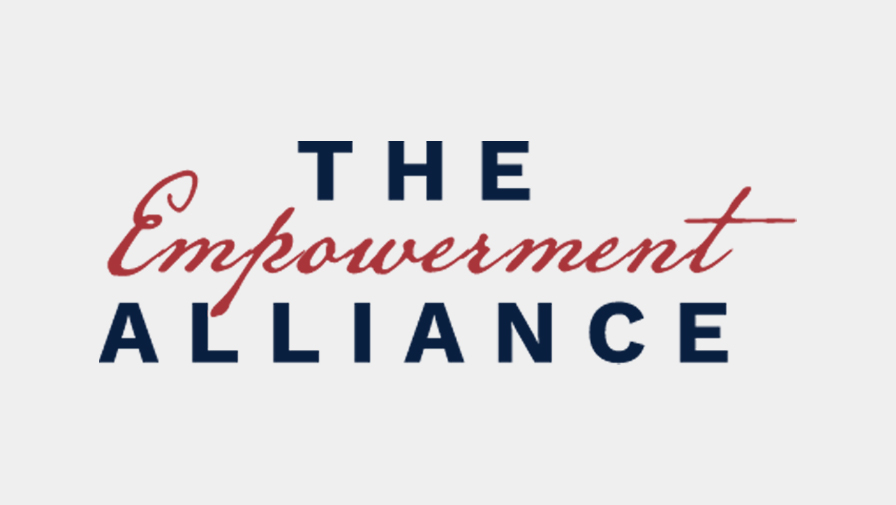 NEWS
New Advocacy Group Offers Smart Approach to Energy Consumption and Environmental Conservation; The Empowerment Alliance Launches to Secure America's Energy Independence Through Natural Gas
NEWS RELEASE

For Immediate Release
September 30, 2019
WASHINGTON – The Empowerment Alliance (TEA) is launching today to promote America's energy independence and leadership in the world by harnessing the abundance of our nation's natural gas. The new 501c4 will engage national political leaders, the media, and voters with research and paid advertising, warning against the consequences of radical proposals that would devastate our country's position as the world's lone superpower and hurt millions of Americans at all income levels.
"The recent attack in Saudi Arabia shows that our enemies are getting more sophisticated and that America is still at risk from events overseas," said Jim Nathanson, Executive Director for TEA. "But the Green New Deal and other ideas would make those attacks seem small by comparison, as they would weaken America and take us back to energy dependence. There is a better path."
TEA is launching as billionaire mega donors and presidential candidates are promoting ideas that threaten America's national security and position as the number one economy in the world, including halting new natural gas plants, pipelines, and outright bans of fossil fuels. "Deep pockets are funding radical ideas that threaten America's prosperity, freedom and security," added Nathanson. "Our goal is to generate the resources to show the American people what is at stake."
Cleaner burning and more affordable domestic natural gas is fueling the resurgence of American manufacturing, saving consumers money, and helping to lower carbon emissions. "There is simply not enough solar and wind infrastructure to fuel our growing economy or provide American businesses and consumers with affordable energy," said Nathanson. "Eliminating our natural gas advantage will destroy our economy, kill American jobs and lead to more income inequality." Additionally, there is a significant rise in American renewable natural gas, known as RNG or biomethane, which is produced from biomass sources, such as landfills, animal waste, food waste, and wastewater treatment facilities. After processing, RNG can be inserted into the U.S. pipeline infrastructure.
"We are going to offer a more realistic approach to energy consumption and conservation. The American people deserve to know the consequences of radical and unachievable policies like the Green New Deal, and The Empowerment Alliance is going to advance that dialogue through the media with research and voter engagement," said Nathanson. "We don't see energy independence, American strength, and higher-paying jobs as partisan issues. These are fundamental American values that can benefit everyone if we make a commitment to embrace natural gas as essential to our shared future prosperity." 
The Empowerment Alliance is planning to mount an aggressive fundraising campaign in the coming months with plans to announce a formal leadership structure and new initiatives before the end of the year. Specifically, TEA will advocate for:
Keeping America's economy number one in the world due to the smart use of our bountiful resources like clean-burning domestic natural gas.
Ensuring that all Americans benefit from the natural gas boom through lower energy costs, higher-paying jobs, and continued economic growth.
Reducing risks from foreign threats and supply disruptions.
Continuing to help improve air quality and environmental protection.
Learn more about TEA at www.EmpoweringAmerica.org
About The Empowerment Alliance
The Empowerment Alliance (TEA) will harness the power of American ingenuity, the tenets of our free market system, and the abundance of our nation's natural gas supply to forge a more realistic, rational, and effective approach to energy consumption and environmental conservation than the risky tax scheme known as the "Green New Deal." The Empowerment Alliance's common-sense approach will engage the American people in an open and honest dialogue about the best way to re-establish the United States as a global energy superpower. It's time to safely and smartly control our destinies and reassume our rightful position as a beacon for the world. TEA is a 501c4.