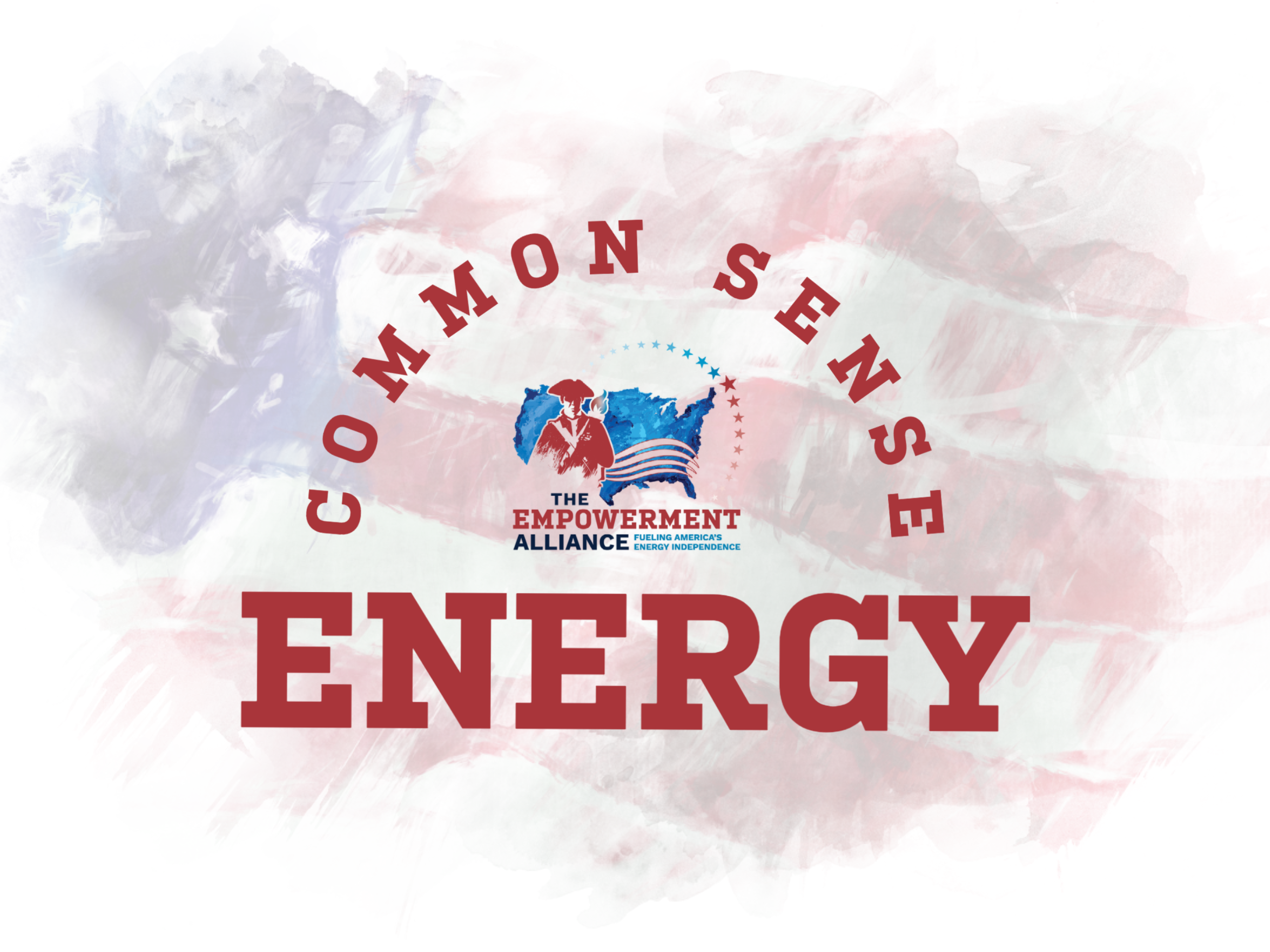 Newsletter
Over the target 🎯
Your Weekly Dose of  "Common Sense" Energy News
Presented by: The Empowerment Alliance
Following the declaration that Natural Gas is Green in Ohio, The Empowerment Alliance and some of its allies have been criticized for our pro-natural gas position.
As Dr. Nash points out in this study, there are many benefits of natural gas, which TEA has promoted over the past three and a half years.
Dr. Nash writes, "Energy security strengthens a nation's status and stature as a reliable energy producer and exporter and promotes both national security and quality of life. The opportunity to return to energy independence is currently facing the United States: natural gas is a wellspring of wealth and security for America and a foundation for the world's energy future."
These thoughts align perfectly with TEA's eight-point common sense energy agenda, a step-by-step guide to an energy independent United States with affordable, clean and reliable energy available to everyone. That hasn't kept various media outlets, including The Washington Post and others, from reporting half-truths and, in some cases, distorting our written comments to fit their narrative.
Dr. Nash also has sounded a warning, saying, "Climate-first energy policies being implemented by Washington, D.C. have brought U.S. energy independence and therefore our nation's economic health and security into question."
In addition to higher prices for Americans, current energy policy has cost the U.S. economy tens of thousands of jobs, he maintains, along with millions if not billions of dollars in lost wages and tax revenue.
We know it's an uphill fight as the Biden administration is opposed to American produced natural gas and oil as primary sources of energy. Their reluctance on the Strategic Petroleum Reserve is but one recent example. The proposed legislation (HR 21) would prohibit tapping the SPR for non-emergency sales without a plan to increase gas and oil production on federal lands.
We want what is best for American working families and small businesses, factories and farmers. Dr. Nash gets it. Ohio lawmakers get it. Gov. Mike DeWine gets it. Biden and some in the media simply do not.
Bottom Line: That's why it's so crucial to have leaders who recognize what TEA and Dr. Nash already know: Natural gas is the optimum source for our country's energy needs today and for the future. It is clean, affordable, abundant and GREEN American energy.
Former Vice President Al Gore had another climate change meltdown at last week's World Economic Forum, talking about "boiling oceans and rain bombs."
Gore, in what is best described as an "impassioned" and "unhinged" speech, predicted carbon emissions into the atmosphere would destroy the planet and lead to widespread calamities. Remember this is the same person who has a history of making outlandish statements regarding the earth and the climate.
Some examples:
Gore said there was a 75% chance the entire north polar ice cap would likely be gone by 2016.
During a speech at the Copenhagen Climate Conference in 2009 he said that there was "a 75% chance that the entire north polar ice cap, during some of the summer months, could be completely ice-free within the next five to seven years." The scientist cited for this claim said Gore got it wrong, saying: "It's unclear to me how this figure was arrived at."
Gore has made similar comments at least twice before in speeches, citing research. However, the Arctic ice cap hasn't been eliminated at any point over the last decade.
According to the National Aeronautics and Space Administration, the Arctic ice minimum extent, or ice coverage during the warmest month of the year, is declining at 12.6% per decade.
Sen. Joe Manchin (D-WV) responded to Gore's latest rant, saying that his language on climate change "isn't factual."
Maybe Gore believes what he says is factual. Or maybe, he is just giddy over all the money he has made as a climate-change profiteer.
This story details that Gore has amassed $330 million doing this over the past couple of decades. He receives $200,000 a pop per public speaking engagement and also advises companies on "going green" for undisclosed (but presumably generous) fees. Not a bad gig for a guy from Tennessee who began as a newspaper reporter.
Bottom Line: We can't believe Gore and others who promote climate hysteria. We must deal in facts and not buy into the doom-and-gloom scenario as Gore and others would have you believe. Separate fact from fiction, reality from hysterics — and sincere climate activism from a money grubbing, former politician.
Drivers may want to fill up sooner, rather than later. Gas prices rose for the fourth week in a row this week and are expected to continue climbing.
The national average of gas is 11 cents over the price it was when Biden took office at $3.50.
However, the good news is natural gas prices have crashed by 50% in less than a month. Low natural gas prices are a win for all consumers and all businesses. It helps all who are desperate for low-cost energy the most, something that President Biden, his Administration and progressive legislators and business leaders continue to disregard. This is in contrast to Ohio's legislators and leadership, who passed the law that recognizes natural gas is clean, green and affordable American energy.
Hearing On Transportation Infrastructure: On Wednesday, February 1, the House Transportation and Infrastructure Committee will have a hearing on "The State of Transportation Infrastructure and Supply Chain Challenges."
"The U.S. will not get rid of something until we have something that will do exactly what we're getting rid of, and do it as well, if not better."
— Sen. Joe Manchin (D-WV) on transitioning away from oil and gas.
Take this  4 question survey on our Common Sense Energy newsletter and let us know what you like and how we can improve. We want our newsletter to be as helpful and relevant as possible, but we can't do that without hearing from you!