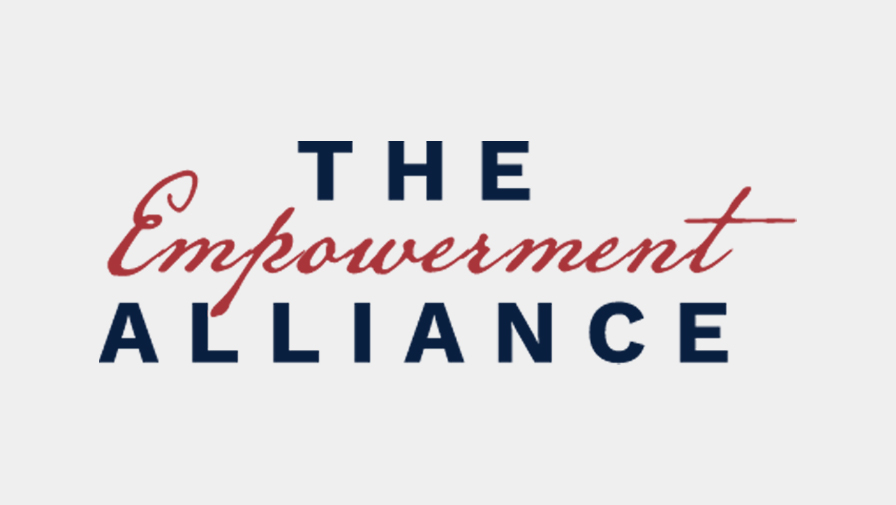 NEWS
THE EMPOWERMENT ALLIANCE SMASHES SUMMER CAMPAIGN GOALS
THE EMPOWERMENT ALLIANCE SMASHES SUMMER CAMPAIGN GOALS 
Blue Energy Nation Grows to Over 100,000
Over 1,000 National Leaders, Including 15 Governors, Sign Declaration of Energy Independence
WASHINGTON –  The Empowerment Alliance (TEA) smashed goals for its summer 2020 campaign, growing the Blue Energy Nation to over 100,000 and signing up 1,130 national leaders for the Declaration of Energy Independence, including 15 governors, 11 U.S. Senators, 41 U.S. Representatives, and hundreds of statewide and local leaders.  
In the coming months, TEA will focus its message on how natural gas will play a critical role in getting Americans back to work and fueling America's economic recovery.  A full list of Declaration signers can be viewed here and more information about TEA's grassroots network, the Blue Energy Nation, can be found here.
"After celebrating a typically patriotic Labor Day weekend, Americans are trying to get back to work, but millions are unemployed. Sadly, it will get even tougher if radical environmentalists get their way.  That is exactly why our message is resonating not only with policymakers but also with everyday working Americans," said Jim Nathanson, TEA Executive Director.
Increases in U.S. oil and gas production have fueled American manufacturing, helping to create 1.4 million new, good-paying jobs while generating $121 billion in savings for U.S. businesses since 2009.  For more information about how affordable, abundant, and clean natural gas is impacting every state in the country, visit:https://empoweringamerica.org/state-facts/
TEA's Declaration of Energy Independence represents a commitment to the following four principles that will help power America's economy for everyone over the next century and beyond:
Affordable Energy for Our Families. From the jobs created to lower utility bills and cleaner air, affordable energy is fundamental to economic prosperity for all. It is a moral imperative to provide for families who are most vulnerable to increases in their energy budgets.

Clean Energy for Our Environment. We lead the world, by a wide margin, in cutting CO2 emissions. America's natural gas is the fiscally-sound, reliable, and environmentally responsible bridge to our energy future.

Abundant Energy for Our Future. Technology and exploration have guaranteed that America has a continuous 100-year supply of natural gas and the potential for even more.

Domestic Energy for Our Security. The use of domestic natural gas discovered, produced, and refined in the U.S. makes certain America is no longer dependent on rapidly changing global markets and unstable or hostile countries.
 [1] (U.S. Energy Information Administration, Accessed 8/31/20; Federal Reserve Bank of St. Louis, Accessed 8/31/20)
[2] ("Natural Gas Act Offers Clear Pathway to American Energy Abundance," American Gas Association, 2/5/20)