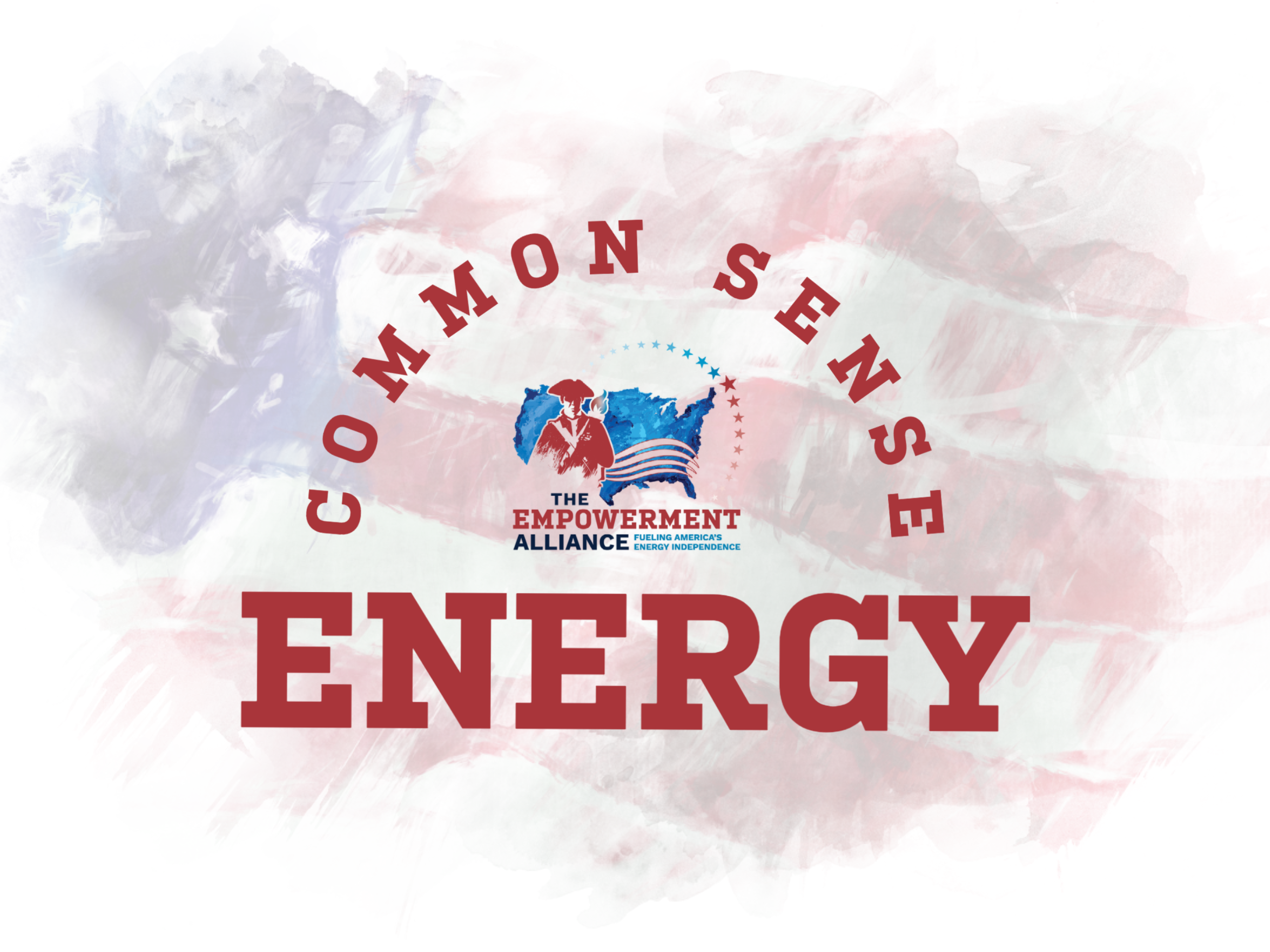 Newsletter
Trading energy security for votes
Your Weekly Dose of  "Common Sense" Energy News
Presented by: The Empowerment Alliance
President Biden's energy policies have been abysmal — and that's being kind. Winter is coming soon and his short-sighted Strategic Petroleum Reserve release is a desperate attempt to keep the cost of energy in check prior to the Nov. 8 election. Biden is trading America's emergency energy independence supply for votes.
Consider these policy moves:
Keystone XL pipeline ordered to shut down on his first day in office.
Biden has been begging Venezuela, China and the Saudis for oil, rather than ramping up American production.
Record high gas prices ($5-6 a gallon) all summer followed by inflation and fears of winter heating bills don't bode well for his Congressional and statewide candidates.
These decisions may also cost many of his fellow Democrats across the nation at the polls on Election Day. A couple of Texas Congressional Democrats are not in lockstep with much of this. Lizzie Fletcher (D-Texas), who represents the greater Houston area, often advocates for natural gas as a primary energy component of U.S. policy. Fletcher is a member of the natural gas caucus. She has gone so far as to caution officials about energy policy becoming "a wedge issue" in state and national elections. Best of all, Fletcher is among our 1,195 DoEI signers.
Another member is Henry Cuellar, who supports domestic energy as a means to supporting American energy and economic independence. Cuellar represents the 4th largest natural gas producing district in the state. It includes a large portion of the Eagle Ford Shale reserves; one of the most productive natural gas fields in the country.
We applaud Fletcher and Cuellar for putting good policy above partisan politics.
This is not a Republican or a Democratic agenda. It's a pro-American agenda.
Bottom Line: The President is trading energy security for votes by draining the SPR. Make sure you are supporting pro-American energy candidates, our future energy security is at stake.
The latest development with OPEC-Plus has gone from embarrassing to frightening. The oil producing group said this week that President Biden and the United States sought a one-month delay (to coincide with the timing of the Nov. 8 midterm elections) to the planned oil production cuts.
This is the Kingdom of Saudi Arabia's take on the matter, posted by their Ministry of Foreign Affairs on Wednesday.
Background:
Biden, who called Saudi Arabia a "pariah" in 2020, famously did a fist-bump with Prince Mohammed before a meeting this July.
Oil producer group OPEC and its allied partners earlier this month announced their largest supply cut since 2020, to the tune of 2 million barrels per day from November.
Rising oil prices — and by extension higher gasoline prices — have been a key driver of inflation in the U.S. and around the world.
This scenario presents America as weak and our leader as desperate. We think this is a very dangerous game that President Biden is playing. In an interview this week he said there would be "consequences." He was intentionally vague, declining to details as to what those might be. The Associated Press report says the White House has rejected any attempts to link the OPEC request to the elections.
Ohio Rep Troy Balderson was among many leaders who reacted to this news. Balderson is spot-on in his assessment. We need a common-sense approach: "Unleash America's abundant energy resources and stop begging foreign producers to do what we can do ourselves." This has been TEA's position from day one regarding natural gas, which is clean, abundant and available right here at home.
Bottom Line: The Saudis maintain President Biden attempted to coerce them to postpone the oil cuts until after the midterms. Threatening to withhold arms for a political favor? Call him "Quid Pro Joe"!
The current gas price situation in America is vastly different depending on where you call home. In the Southeast, gas prices are somewhere between $3.25 – $3.50per gallon. But if you call the West Coast home, you're paying somewhere between $4.50 – $6.00. This has everything to do with state and local taxes, as well as refinery and transportation capacity. The Western U.S. has a harder time getting refined oil to market (it also has to travel further), but they also impose much higher taxes. Just another example of why common sense energy policies are important, from the local level all the way up to the federal level.
FERC Open Meeting: On Thursday, October 20, the Federal Energy Regulatory Commission will hold an Open Meeting of the Commission.
Forum On Reliability Of Energy Systems: On Friday, October 21, the Federal Energy Regulatory Commission will hold a multi-meeting forum of the North American Energy Standards Board (NAESB) "to identify solutions to the reliability challenges facing the nation's natural gas system and bulk electric system."
"The Biden Administration has launched an attack on the energy industry stifling domestic energy production and weakening the U.S. position in energy production. These attacks have resulted in skyrocketing gas and energy prices and made our current energy options less reliable."
— Dr. Mehmet Oz, Pennsylvania Senate
CAN YOU DO US A FAVOR?
Take this 4 question survey on our Common Sense Energy newsletter and let us know what you like and how we can improve. We want our newsletter to be as helpful and relevant as possible, but we can't do that without hearing from you!