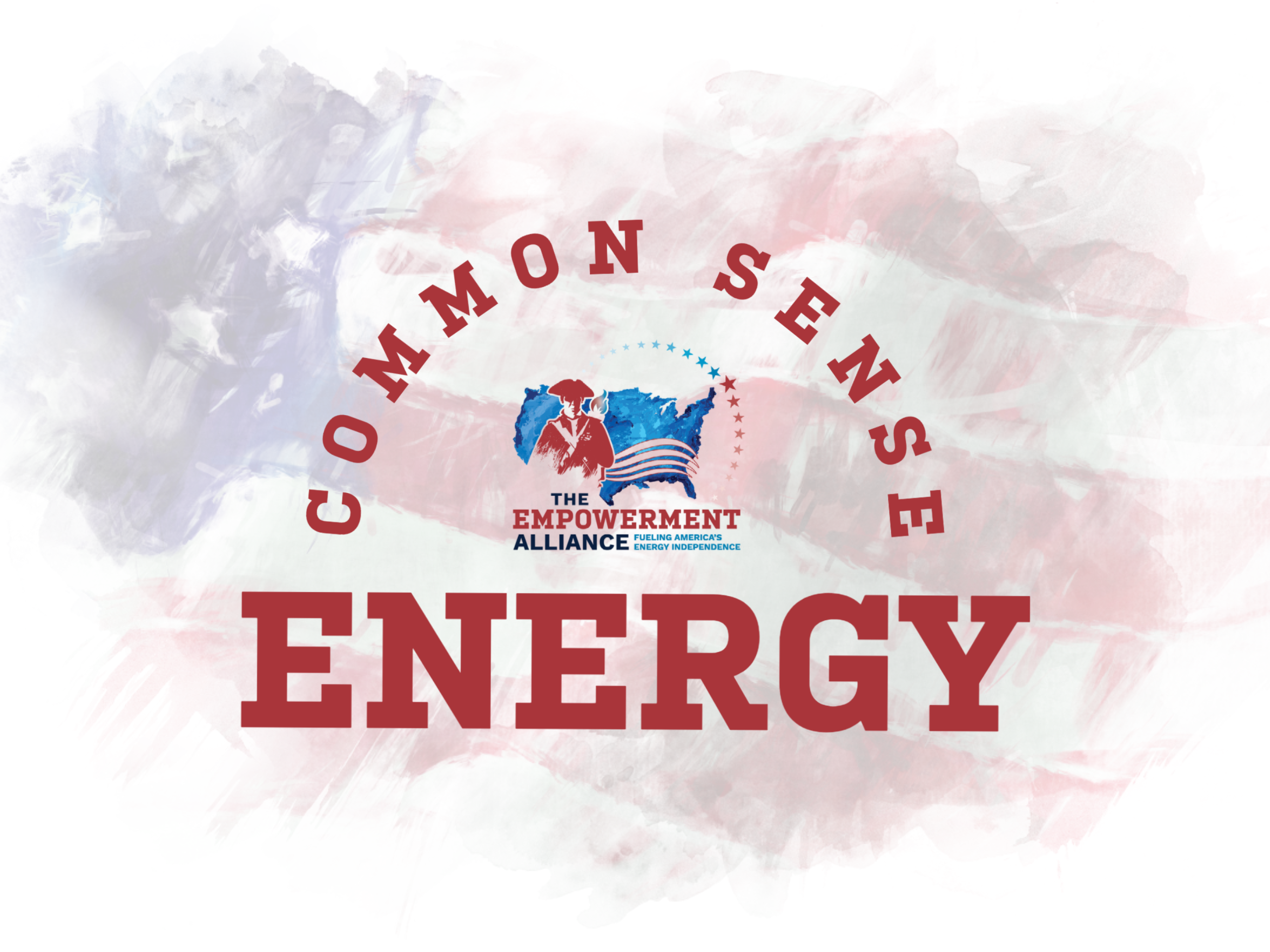 Newsletter
EU Gas Goes "Green"
Your Weekly Dose of  "Common Sense" Energy News
Presented by: The Empowerment Alliance
Are Gas and Nuclear Energy Green? European Lawmakers Say Yes.
Bottom Line: If these European Union leaders understand that natural gas is green, why can't President Biden and other green-at-all-cost supporters? American natural gas is clean, green, affordable and available. It seems that Biden has been listening to Greta Thunberg, the Swedish climate activist, too much and not to average American citizens.
Act On Canceled Leases Now.
In the 18 months since Biden has been President, the U.S. has held zero offshore lease sales. As one of his first acts of office, Biden infamously "paused" lease sales. Even though a court overturned that decision, the Administration has dodged, delayed and canceled at every turn. In a show of common sense, Rep. Dave Joyce (R-OH) recently introduced a bill to force canceled sales to be rescheduled.
Bottom Line: With skyrocketing gas prices, we need more legislators like Rep. Joyce to stand up for American energy independence.
President Biden asking gas station owners to charge less.
"My message to the companies running gas stations and setting prices at the pump is simple: this is a time of war and global peril. Bring down the price you are charging at the pump to reflect the cost you're paying for the product. And do it now."
— President Biden's Tweet.
Bottom Line: President Biden has obviously never operated a small business and doesn't understand free-market economics. He needs to unleash American energy resources and stop the political gimmicks.
This week's Monmouth University poll lists Americans' top concerns. Not surprisingly it's 33% inflation; 15% gas prices; 9% economy. President Biden's recipe for success is right in front of him. Again, it's worth saying: Unleash American energy and those top three concerns will be eased.
Recession fears sparked a sell-off in the oil market over the past couple of weeks, with crude oil prices falling below $100 for the first time since April. This has resulted in gas prices slowly coming down as well.
The national average for a gallon of gas currently sits at $4.72, down another 12 cents from a week ago. This makes the third week in a row that gas prices have fallen across the country, with at least 15 statesreporting their lowest prices under $4. Hopefully this trend continues.
Senate Interior FY23 Budget Hearing: On Wednesday, July 13, the Senate Appropriations Subcommittee on Department of the Interior, Environment, and Related Agencies will have a hearing on the FY 2023 Interior appropriations bill. 
Hearing On Energy Prices: On Wednesday, July 13, the Senate Energy and Natural Resources Subcommittee on Energy will have a hearing "to examine pathways to lower energy prices in the United States."
COMMON SENSE QUOTE OF THE WEEK
"We've shuttered too many reliable energy sources, and the inherent flaws of renewable energy are growing too large to ignore." -Jason Hayes, Director of Environmental Policy at the Mackinac Center for Public Policy
Find out why fossil fuels are far better than blackouts. Read Hayes' full opinion piece in The Hill