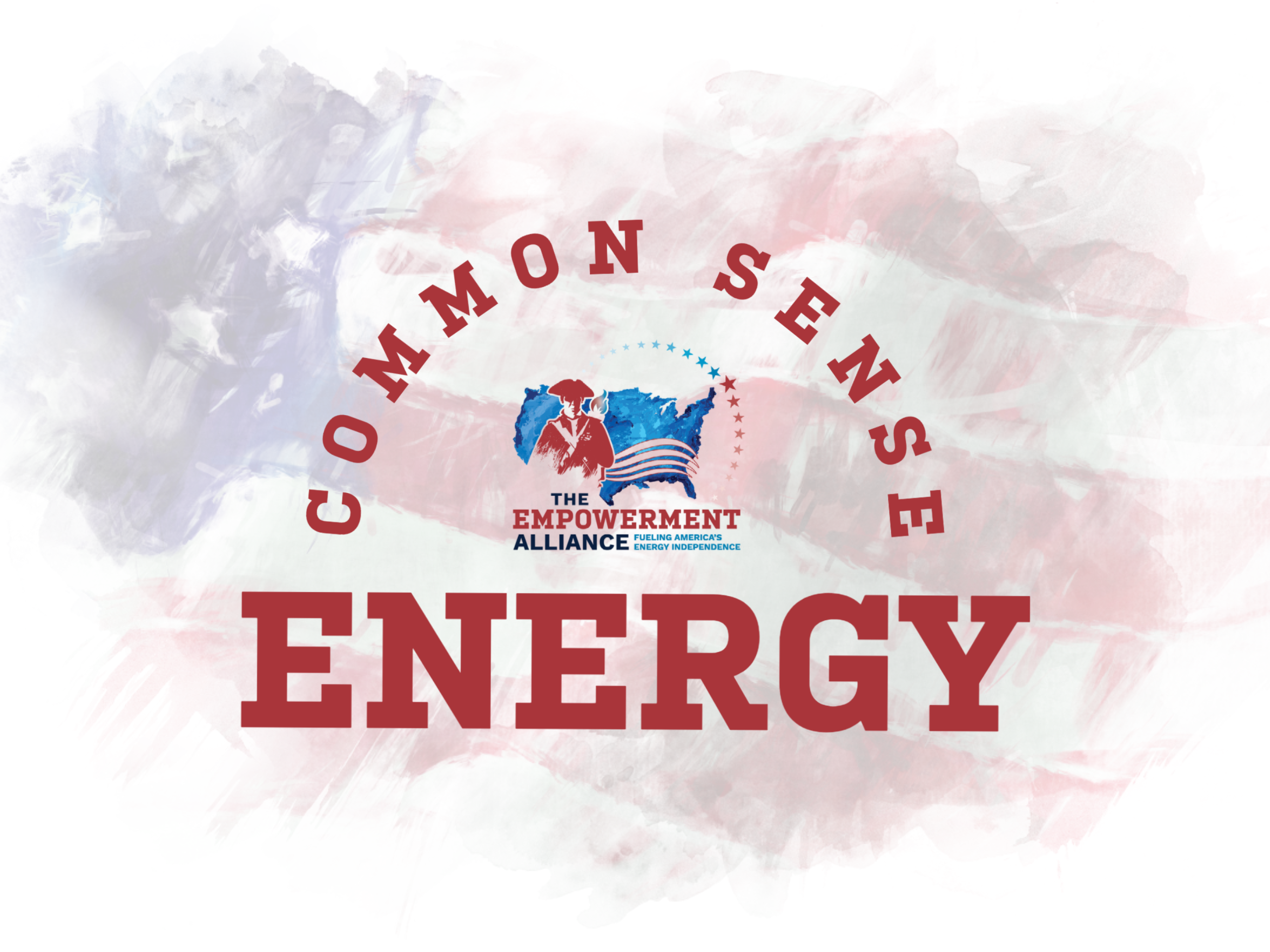 Newsletter
Joe Biden: The Natural Gas-lighter
Your Weekly Dose of  "Common Sense" Energy News
Presented by: The Empowerment Alliance
President Biden's options in response to Saudi Arabia's oil monopoly are so obvious, even the liberal New York Times' guest essayist sees it. We agree with this author, when she says the most effective action to counteract the cut in Saudi oil production would be to ease the regulatory burden and offer unabashed support for the American natural gas industry.
This would lower global oil prices and cut into Saudi Arabia's oil profits. That country, the leading producer in the energy cartel, pushed for the decision to cut oil production, despite intense lobbying (and accompanying embarrassment) by the Biden administration against it.
Voters have a clear choice regarding energy policy come Nov. 8. Democrats are focusing on implementing ESG programs and subsidizing renewable sources like wind and solar.
Biden has declared war on American oil and gas, making us more dependent on our enemies for our basic energy needs.
The current policies are hurting American families — and needlessly so. The U.S. has enough natural gas to power the nation for nearly a century and the potential for even more. In fact, the commodity is breaking production and export records.
Perhaps the dilemma is summed up best by Ohio Rep. Bill Johnson, who said: "We are supposed to be looking at energy efficiency, not social re-engineering." Johnson, a Republican, represents a part of rural southeastern Ohio that is a major source of natural gas. Many of his constituents are among those hardest hit: lower- and middle-income working families.
Bottom Line:  We need elected leaders committed to domestic energy production. It starts with natural gas — abundant, clean and affordable, a trifecta for energy consumers. That means less regulations, more pipelines and an increased use of onshore and offshore leases.
President Biden insisted to a roomful of Democrats that their party were "the ones that are fiscally responsible" even as new polls show voters believe Republicans would be better at handling the economy.
Biden falsely said, "we brought down the cost of energy" at a Democratic National Committee event this week.
Pollsters from both parties noted in CNBC's release of the survey that the economic numbers remind them of 2014, when the GOP retained the House and took control of the Senate in that year's midterm elections.
Just when we thought things couldn't get worse, we have reports of a diesel shortage. Thanks to a lack of refining capacity, high demand and the "green-at-all-costs" policies of Biden and company, the U.S. has less than one month's supply of diesel fuel remaining.
This could potentially cripple the U.S. economy and lead to more hardships for working class families.
A few facts:
A poll shows 78% of Americans are concerned about our energy supply.
A majority of those of all political affiliations support expanded domestic production of natural gas, according to the State Policy Network.
Support for expanding domestic natural gas production increases with age, with those age 35 and up the strongest supporters.
A survey reveals 20 million U.S. households — one out of six — are behind on their utility bills. That's not encouraging, with heating bills projected to go up 54% on average.
Years of green-at-all-costs energy policies in the Northeast have blocked pipeline infrastructure. With the source cut off, families are left with high prices and possibly lives on the line this winter. Even the price of turkeys is rising prior to Thanksgiving, and gobbler shortages are being forecast.
Bottom Line: Bad policies are contributing to skyrocketing energy costs on everything from the gas at the pump, natural gas for heating and electricity, diesel for shipping and powering large machinery and fuel oils and propane for home heating. Keep this in mind on Nov. 8 when you go to the polls and vote for pro-American energy candidates in your states.
Average unleaded gas prices are down this week. As October is coming to a close, gas prices are looking less scary, dropping from $3.82 to $3.76.
The U.S. gas prices are now 5 cents away from falling to their lowest since March 1st. If you are in the Great Lakes and need premium gasoline, you've likely noticed the grade gap at some stations is nearly $1 per gallon.
Some 44 states have seen gas prices drop from a week ago. The unlucky? Those in the Northeast: RI, VT, MA, CT, ME, NH, where inventories are tightening due to refining capacity challenges.
Nothing ahead on the calendar this week. Congress is out until after the election.
​"Do we go to Iran and Venezuela and Saudi Arabia to ramp up their production? Because I guarantee you what we would be doing in the Southern Tier of New York is safer than what we are running off to to get them to rely on us. While we're here today, we're tapping, once again, into our oil reserves."
— Lee Zeldin, (R-New York) gubernatorial candidate
CAN YOU DO US A FAVOR?
Take this 4 question survey on our Common Sense Energy newsletter and let us know what you like and how we can improve. We want our newsletter to be as helpful and relevant as possible, but we can't do that without hearing from you!