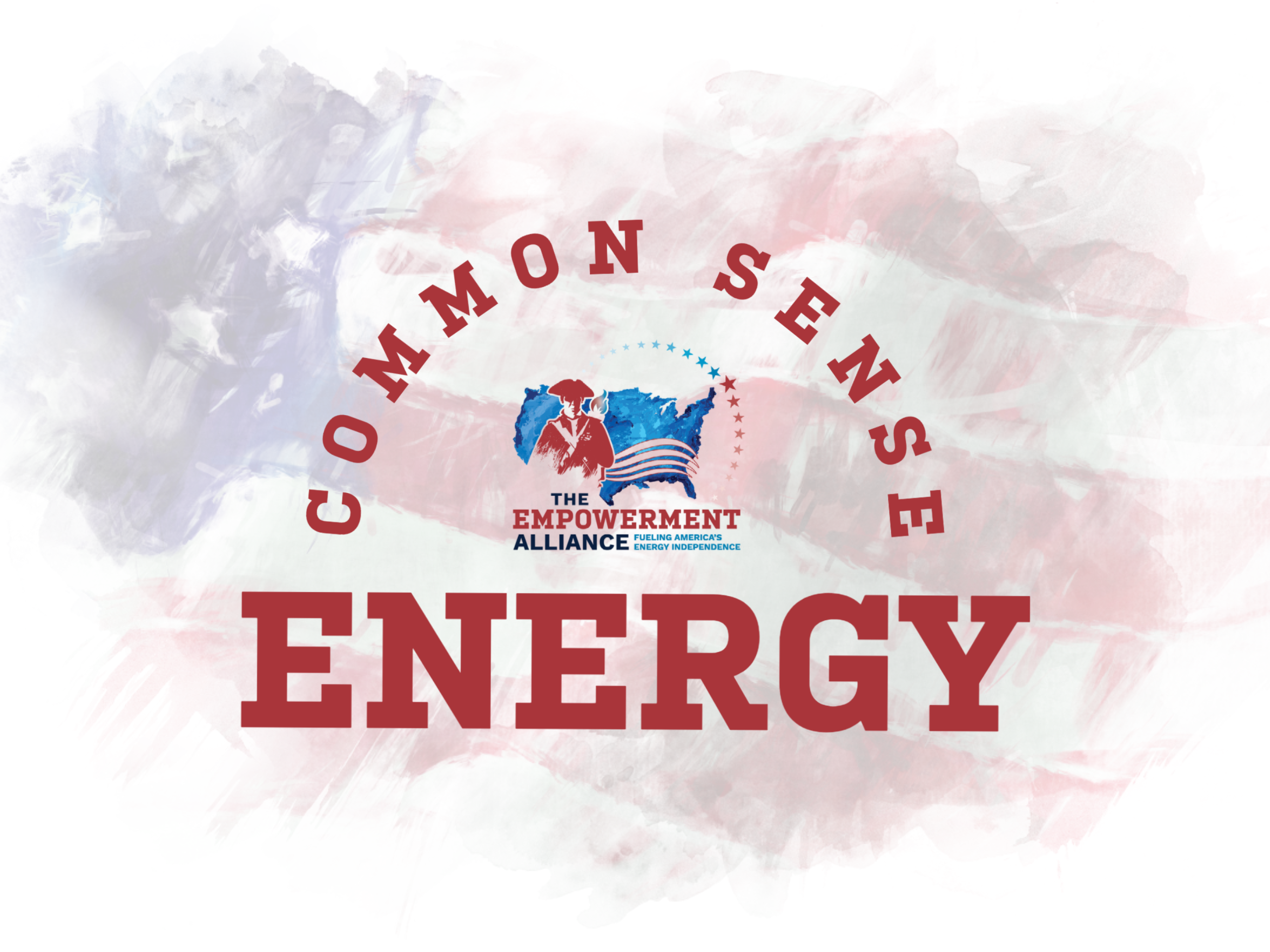 Newsletter
Biden's $100B War on Energy
Your Weekly Dose of  "Common Sense" Energy News
Presented by: The Empowerment Alliance
February 24th, 2023
As a historic winter storm threatens the Upper Midwest, keep in mind TEA's common sense energy agenda and the need for America's energy independence. As much of the Upper Midwest struggles with snow and ice and minus 9 degrees in Montana, the South is experiencing a heat wave with temperatures reaching a scorching 95 degrees in Texas.
With millions of Americans impacted by the extreme weather, this should serve as a stark reminder of what an all-electric future powered by unreliable renewable energy would look like. Frightening, to say the least. Factor in if a hurricane were bearing down on Florida's coast and residents there lining up to charge their batteries as the grid fails.
Energy expert Jude Clemente again hits the nail on the head in this piece, pointing out, as the world's main fuel, oil along with its sister fuel, natural gas, combine for 65% of the world's energy.
President Biden's war on domestic energy began with his first day in office. To see the total cost, read the full report here. Had Biden not taken office, the U.S. would be producing 2-3 million more barrels of oil, and 20-25 billion more cubic feet of natural gas per day. This would add up to an additional $100 billion in GDP per year.
Facts:
We have enough natural gas to power the nation for nearly a century.
The natural gas industry supports over 4 million American jobs.
Designating natural gas as green energy, like Ohio recently did, will make America a manufacturing powerhouse again.
Should Biden and the progressives have their way, unreliable heat and electricity would become the norm. Keep that in mind this weekend during the simultaneous winter storm and the southwest heat wave. They want to destroy American energy and replace it with foreign oil today and the unreliable Chinese produced "renewable" technologies tomorrow.
Their vision is that America would become dependent on wind, solar and batteries and, as a result, foreign governments. Biden's Inflation Reduction Runaway Act, with $370 billion in taxpayers' money, is focused on replacing Clean, Affordable, Reliable natural gas with these unreliable, expensive green technologies.
This is a dangerous path to go down. But American voters and elected officials can alter this direction, and protect our energy independence.
Bottom Line: The green-at-any-cost movement is inherently elitist. They focus solely on climate change while ignoring the tangible issues of energy affordability, reliability, and security.
Once again the green-at-any cost crowd has its hand out to the federal government. This is ripe for corruption.
Remember Solyndra under the Obama administration? Let us refresh your memories, courtesy of The Washington Post. Solyndra was the failed energy startup that went bankrupt more than a decade ago.
It became a huge scandal involving the Energy Department and the White House — and one that progressives never talk about openly.
Today, the same can be said about the global cobalt trade, and by extension, the electric vehicle industry. Every time you hear President Biden or any green-at-any-cost members talk about electric cars, remember this article, "Cobalt Red." Next time California Gov. Gavin Newsom promotes the benefits of EVs, remember this article.
Some have called it "modern-day slavery" in the Congo.
Fast forward to the latest plan:
A total of $20 billion in grants will go to nonprofits that collaborate with local financial institutions including green banks, credit unions or housing finance agencies. That money will go toward projects that cut pollution and energy costs, according to the announcement.
EPA Administrator Michael Regan also said that the creation of a national "green bank" to fund climate-friendly projects was not off the table despite the fact that the agency is considering issuing multiple grants. (These are grants, not loans, meaning this money won't be repaid).
They are giving $20 billion in taxpayer money to the bureaucrats at the EPA to dish out to activist green groups at their discretion. The other $7 billion will go to states, tribes, municipalities and nonprofits to deploy rooftop or community solar energy in disadvantaged communities.
Unelected and unaccountable bureaucrats wasting more taxpayers' dollars is flat out nonsense.
Bottom Line: The Biden admin wants to hand bureaucrats at the EPA $27 billion of taxpayer money to dish out to their preferred "green energy" groups. Smell that stench? It's corruption waiting to happen.
There was a slight decline in gas prices over the past week, with the national average dipping from $3.42 per gallon to $3.39. In welcome news for many, every state in the Southeast (with the exception of Florida) is paying, on average, less than $3.19 for their gasoline.
There was another episode of sticker shock this week when VP Kamala Harris proclaimed that her administration had "reduced heating and electricity bills." This came as a surprise to the millions of Americans who have been adjusting to higher energy prices since Biden/Harris took office. Upon further review, we have no idea where VP Harris was getting her numbers. The data actually shows that home heating prices have increased 17.2% since this time last year, and at least 35% since the the first year of the Biden admin.
Hearing On Energy And Mining Bills: On Tuesday, February 28, the House Natural Resources Subcommittee on Energy and Mineral Resources will have a hearing on bills, "Transparency and Production of American Energy Act of 2023" and "Permitting for Mining Needs Act of 2023."
Hearing On EPA Nomination: On Wednesday, March 1, the Senate Environment and Public Works Committee will have a hearing on the nomination of Joseph Goffman, of Pennsylvania, to be an Assistant Administrator of the Environmental Protection Agency.
Hearing On Climate Change And Coastal Communities: On Wednesday, March 1, the Senate Budget Committee will have a hearing to examine climate change and the economic risks to coastal communities.
"It's really sad to see the way President Biden treats our domestic oil industry, while asking countries like Venezuela and Saudi Arabia to produce more oil. Instead of working with the oil industry, President Biden approaches them with outright hostility, making demands upon them and criticizing them for making profits."
— Robert Rapier, a chemical engineer with decades of experience in the energy industry.
The oil and gas industry is under attack, and we need to fight back against the green-at-all-costs movement to make sure our right to clean, reliable, affordable energy is protected. Click the button below to send a tweet to Congressional leadership telling them you support NATURAL GAS!