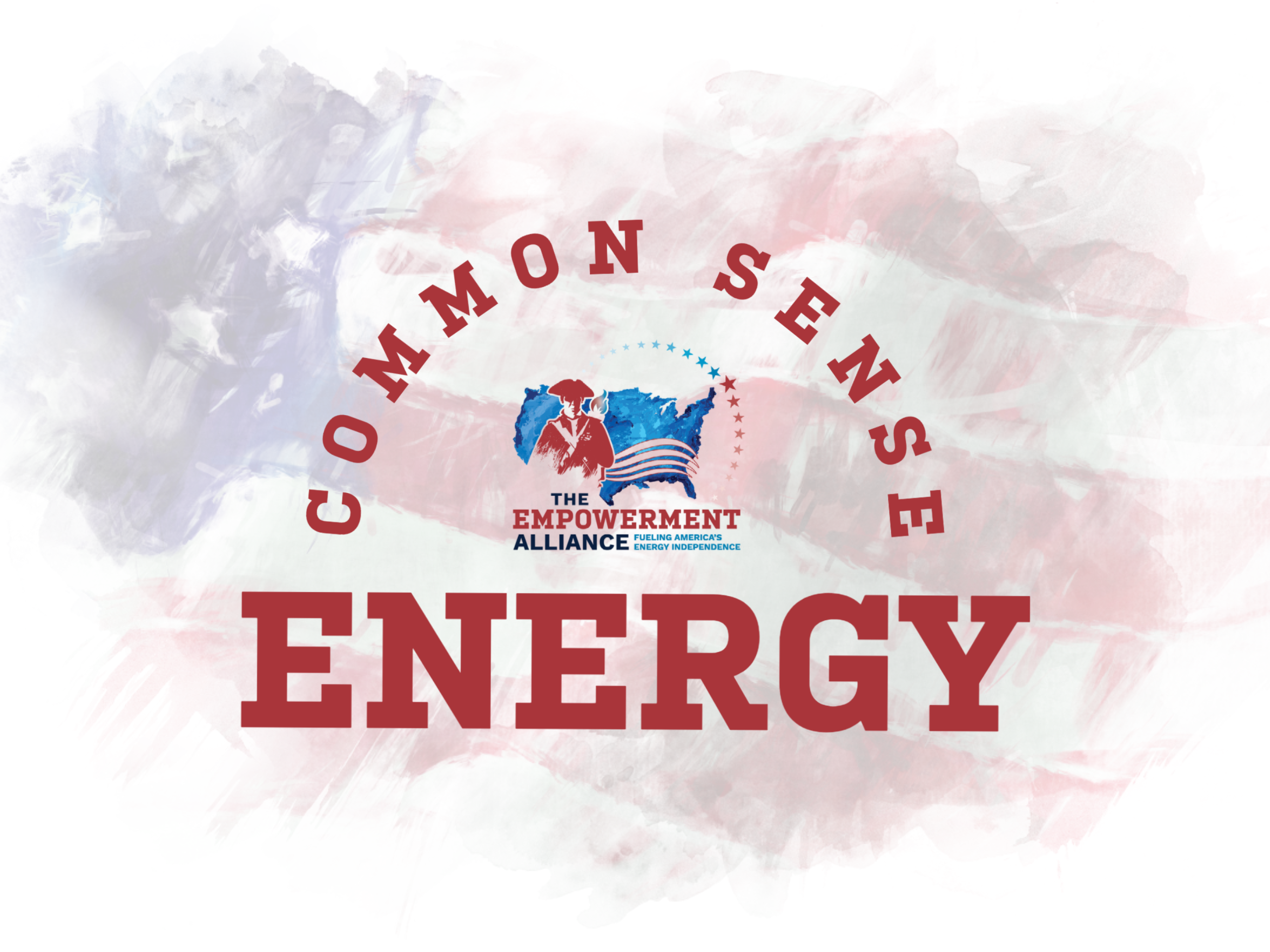 Newsletter
Biden's Roadkill Policy
Your Weekly Dose of  "Common Sense" Energy News
Presented by: The Empowerment Alliance
The Empowerment Alliance has been promoting its eight-point common sense energy agenda for a few years.
We are delighted that many of our assertions have been supported in a recent study published by Dr. Timothy G. Nash, Director, The McNair Center for the Advancement of Free Enterprise and Entrepreneurship, at Northwood University.
Dr. Nash's summary states:
"In today's energy climate, the best option for fast, affordable, and easily permittable growth is natural gas. Diversity of supply is essential and it is imperative that legislatures at the local, state, and national levels fully understand the benefits of natural gas to America and the global economy. Ignoring these benefits will ensure that America's standard of living will decline, global economic and political freedom will be harmed, and environmental impacts associated with energy development will expand rather than contract in the decades to come."
Following our eight-point plan and our four pillars (affordable energy for our families, clean energy for our environment, abundant energy for our future and American energy for our security) leads one to the same conclusion offered in Dr. Nash's findings. And that is that natural gas is the optimum source for America's energy needs today and for the future.
Several key points from our plan to remember that are echoed in this study:
Recognizing that natural gas is a green energy source and promoting it in appropriate applications.
Building more natural gas and energy pipelines to meet high demands.
Unleashing the power of liquified natural gas to support our allies, stabilize world energy markets and improve the earth's air quality as it has our nation.
Bottom Line: A study from Northwood University confirms the common sense belief that natural gas is a wellspring of wealth and security for America and a foundation for the world's energy future.
Instead of funding new oil development in the Democratic nation of Guyana, the Biden administration is waiving sanctions to allow energy investment in authoritarian Venezuela.
This opinion piece in The Wall Street Journal sums up the situation perfectly. You can't make this stuff up, folks. We should be working with a fledgling democracy like Guyana, not with a vile dictatorship like Venezuela.
Over the Thanksgiving holiday the Biden administration quietly granted a license to Chevron to resume oil production in Venezuela. The move eased sanctions imposed on the dictatorship in 2019 due to human rights violations. This is a nation that already is flush with oil reserves.
International oil producers have discovered commercially recoverable petroleum reserves of around 11 billion barrels that promise to transform Guyana's agricultural and mining economy into an oil powerhouse, while hopefully helping to diversify the non-oil economy. The U.S. should be assisting this effort instead of embracing a nation led by an evil dictator in Nicolás Maduro.
Biden's two-year war on American energy has proven to be crippling. Two years of the administration closing pipeline projects and slowing down the process of oil and gas production at every turn has harmed domestic energy, put people out of work and driven up costs for numerous goods and services.
Now he's got his sights set on harming another democracy — Guyana   — and at the same time aiding another enemy — China  —  via "climate reparations."
China leads the world with 31% carbon emissions, according to the Global Carbon Budget Report 2022. The U.S. is at 14%.
Biden officials claim the agreement doesn't create new liabilities for Americans. Our reply is simply: Hogwash.
We fully agree with the writer's assessment that Guyana needs all the U.S. help it can get if it hopes to harness its newfound wealth constructively and avoid becoming another banana republic with oil. But thanks to President Biden's climate religiosity, it appears as though that nation will have to rely on Chinese investment.
Bottom Line: China, with no environmental regard, is aggressively building infrastructure in Guyana to get in on the oil boom. The U.S. is turning to renowned polluter Venezuela to boost crude supplies. What could go wrong?
For the first time since President Biden took office, we're seeing some real sustained price relief at the gas pumps. With the national average sitting at $3.45 per gallon, there are now at least 4 states with averages less than $3.
As much as the President would like to take credit for this, the real reason prices are dropping is due to fears of a global economic turndown dampening demand. Regardless, after nearly a year of prices over $3.50, this decline is a welcome relief for average Americans.
Forum On Reliability Of Energy Systems: On Monday, December 5, the Federal Energy Regulatory Commission will hold a multi-meeting forum of the North American Energy Standards Board (NAESB) "to identify solutions to the reliability challenges facing the nation's natural gas system and bulk electric system."
Hearing On "Solving the Climate Crisis": On Tuesday, December 6, the House Select Committee on the Climate Crisis will have a hearing on "Solving the Climate Crisis: Key Accomplishments, Additional Opportunities, and the Need for Continued Action."
Conference On Supply Chain Security: On Wednesday, December 7, the Federal Energy Regulatory Commission will hold a Joint Technical Conference with the U.S. Department of Energy "to discuss supply chain security challenges related to the Bulk-Power System."
"I used to have a beagle named Roger… about half the time he'd come back dragging roadkill that he would hide under my back porch. President Biden's energy policy looks like something used to keep under my back porch."
— Senator John Kennedy (R-LA) via Fox News
CAN YOU DO US A FAVOR?
Take this 4 question survey on our Common Sense Energy newsletter and let us know what you like and how we can improve. We want our newsletter to be as helpful and relevant as possible, but we can't do that without hearing from you!