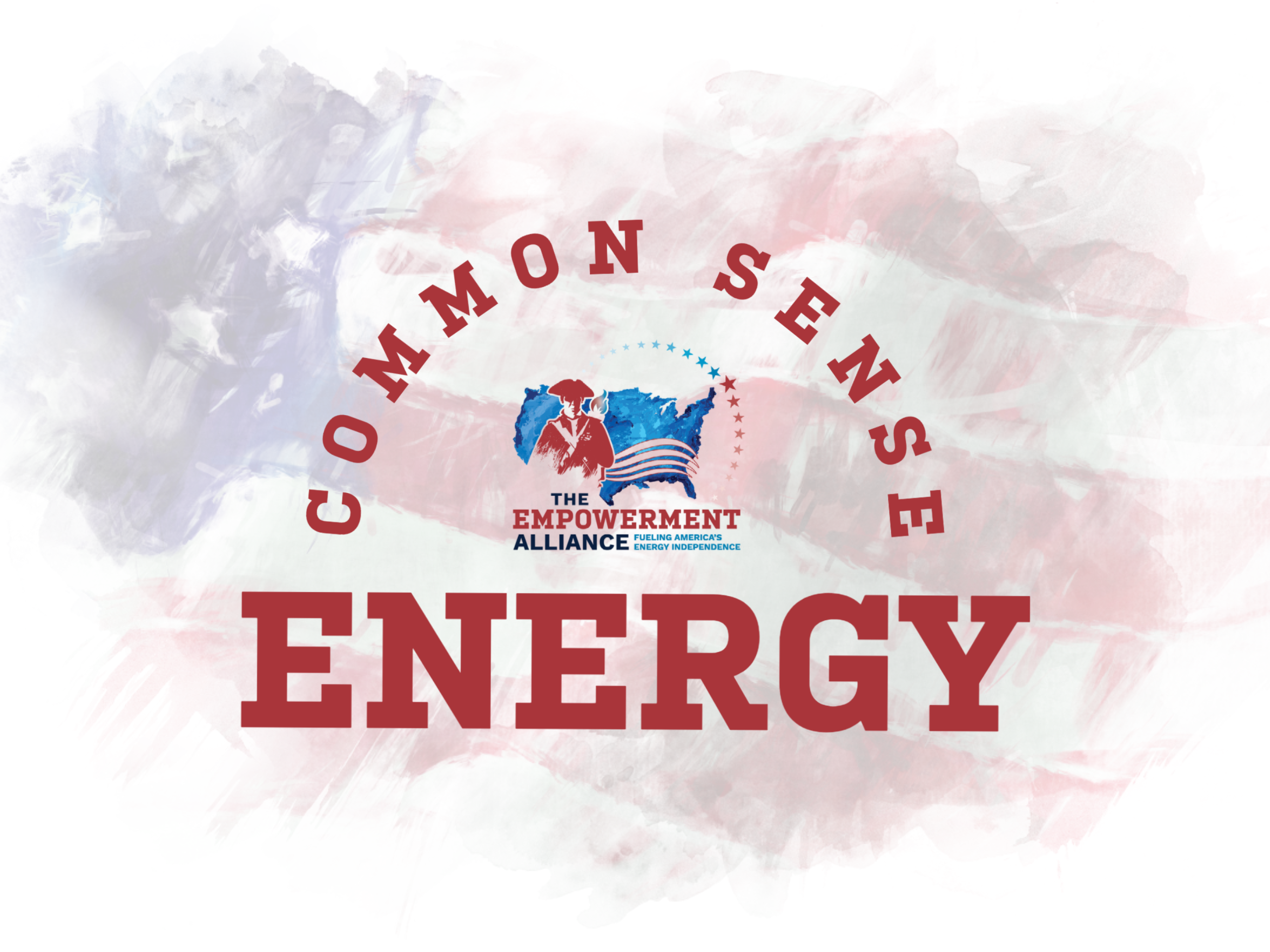 Newsletter
Cutting off the 👃to spite the 😐
Your Weekly Dose of  "Common Sense" Energy News
Presented by: The Empowerment Alliance
Americans are rightly concerned for their budgets with gasoline prices over $5 per gallon and a barrel of oil now over $100. So why isn't the price of natural gas increasing at the same astronomical rates? In short, the shale revolution of the early 2000s decoupled the price of natural gas from the global oil markets. So while natural gas prices around the world crossed $20.00 per MMBtu the U.S. prices have been under $10.00 per MMBtu.
But these advances and America's competitive advantage in the global market are being eroded.
"We can further enhance these benefits to U.S. consumers and deploy natural gas as a global strategic asset by investing in new natural gas infrastructure. New pipelines will ensure all domestic markets can reap the awards of U.S. natural gas while protecting consumers from greater price inflation. With additional and expanded liquefied natural gas (LNG) export terminals, both in the U.S. and Europe, natural gas will provide a clean and abundant source of energy at much lower and more stable prices worldwide."
The American natural gas industry should be viewed as the common sense solution to providing abundant, clean, domestically sourced energy to American families.
Bottom line: In Europe, natural gas prices have risen 70% over the past week and over 150% on the year. But not here at home. Why? Because NG is made in America, and it should stay that way.
President Biden is once again looking to foreign adversaries for solutions to his energy crisis here in America.
"John Kirby, coordinator for strategic communications at the National Security Council, told MSNBC on Tuesday that the subject of oil production "absolutely … is going to be part of" Biden's talks with Saudi officials."
Rather than meeting with nations hostile to the United States, the President should consider traveling to those states that can solve the energy crisis today. He could be visiting Ohio, Pennsylvania, West Virginia, Texas, Oklahoma and every state in the country before asking for help from Saudi Arabia.
America should be the first solution the President should be considering to bring down energy prices for American families by increasing our access to our abundant domestic resources.
Bottom line: By ignoring domestic producers in favor of foreign adversaries, Biden is hurting the nation and his own favorability. He's cutting off America's nose to spite the face.
The "American Natural Gas is Green" movement continues to pick up steam. More cosponsors are constantly being added to the resolution from Rep. Troy Balderson(R-OH). These Members and many others recognize the opportunity in having a common sense discussion about America's energy future. Americans are feeling financial pressure while faced with rising energy costs every month. Classifying natural gas as a green energy source could open up faster regulatory approvals, more investment and faster construction for infrastructure projects. But most importantly it would mean lower energy prices for American families. 
So take a moment to check out these common sense energy leaders.
It was a historic week for gas prices. For the first time ever, the national average hit $5 per gallon. That's where it continues to sit, up a cent from $4.99 last week.
In the latest iteration of the "blame game", the Biden administration is now blaming refineries for the gas prices, citing high profit margins and not enough capacity, even though U.S. refiners are operating at near full capacity, well above the 5 year average utilization rate. In response, Exxon Mobile sent back a strongly-worded letter, pointing out the administration's lack of clear and consistent energy policy that allows the industry to operate and expand.
House Interior And Environment FY23 Markup: On Tuesday, June 21, the U.S. House Appropriations Subcommittee on Interior, Environment, and Related Agencies will have a committee markup of the FY 2023 appropriations bill.
Hearing On Energy Infrastructure: On Wednesday, June 22, the House Energy and Commerce Subcommittee on Energy will hold a hearing to "Strengthen Energy Infrastructure, Efficiency, and Financing."
Public Meetings On Offshore Wind Project: On Tuesday, June 21, the Department of Interior Bureau of Ocean Energy Management will hold the first of three public scoping meetings on a proposed wind energy project offshore Maryland. The other meetings will be held Thursday, June 23, and Monday, June 27.
COMMON SENSE QUOTE OF THE WEEK
"President Biden, don't expend a massive carbon footprint to fight fly over 5,000 miles to Saudi [Arabia] and beg them to drill for more oil, and [they] might even say no. Just fly right down to any part of the United States, like Port Fourchon, where the answer will be yes to clean American energy. We know the answers."
– House Minority Whip Steve Scalise, in a recent press conference.