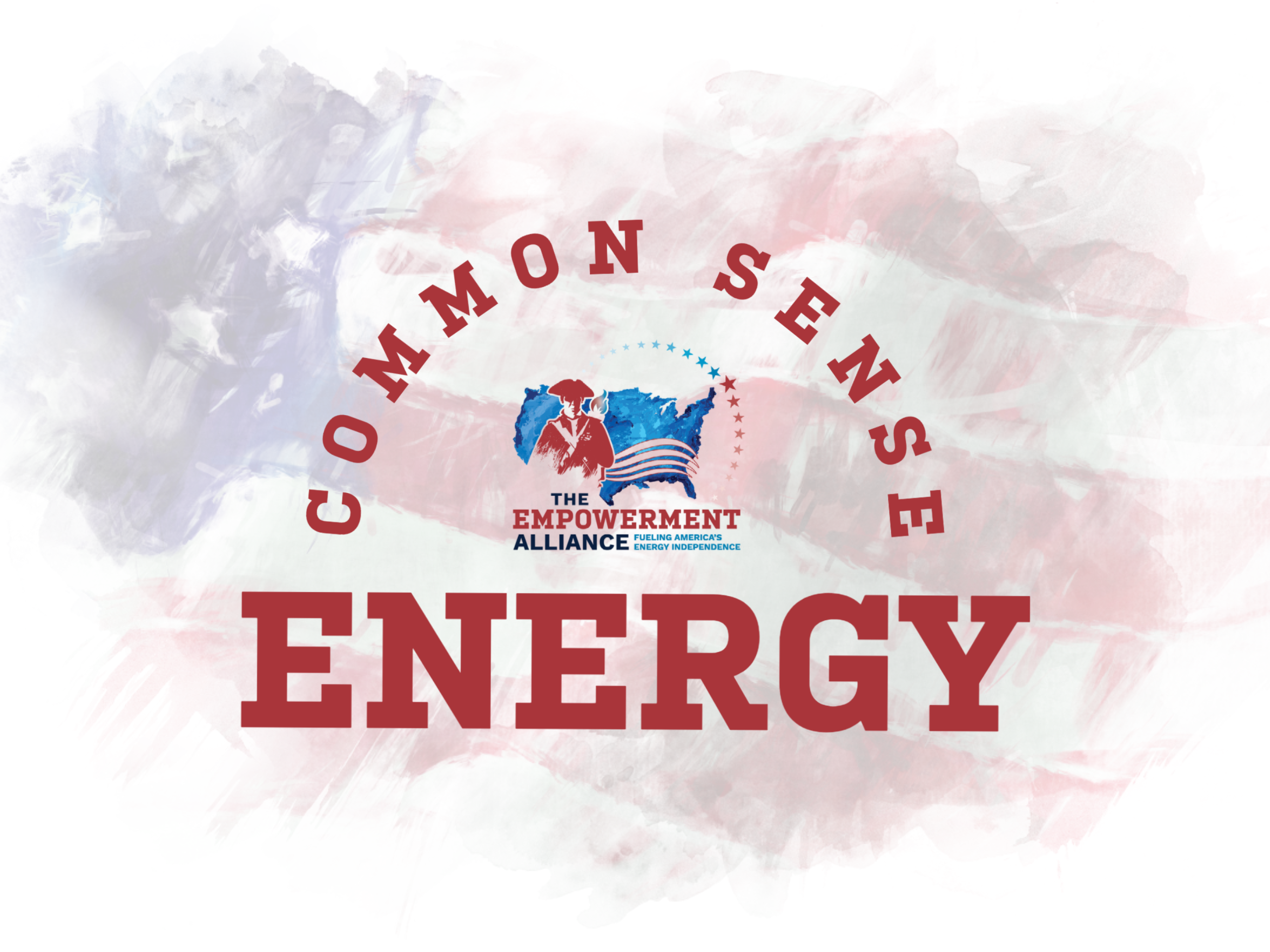 Newsletter
Facts don't care about your "green" feelings
Your Weekly Dose of  "Common Sense" Energy News
Presented by: The Empowerment Alliance
A report from one of the nation's largest grid operators is sounding another alarm regarding the rush to renewable energy in this country.
Its top-line conclusion: Fossil-fuel power plants are retiring much faster than renewable sources are getting developed, which could lead to energy "imbalances."
The report's source is PJM Interconnection, one of the nation's largest grid operators.
Some startling facts:
That's why it's especially worrisome that PJM is predicting a large decline in its power reserves as coal and natural-gas plants retire.
The report forecasts that 40,000 megawatts of power generation — enough to light up 30 million households — are at risk of retiring by 2030, representing about 21% of PJM's current generation capacity.
At the same time, utility-company ESG (Environmental, Social and Governance) commitments are driving coal plants to close, the report notes.
Many states have established ambitious renewable goals, and the Inflation Reduction Act lavishes enormous subsidies on wind, solar and batteries. But the report says the "historical rate of completion for renewable projects has been approximately 5%," in part because of permitting challenges. Is anyone in our federal government paying attention? Because it sounds like a boondoggle.
Meanwhile, China is building new coal power plants at the rate of two per week. According to a new report, they permitted six times more new coal plants than the rest of the world combined in 2022. While the Western world spends billions to destroy their energy independence, China is ignoring global climate goals in an effort to become an energy superpower. This should trouble anyone who is paying attention.
What the WSJ article leaves out is common sense: The left's overly ambitious green-energy transition is incompatible with a growing economy and improving living standards.
Bottom Line: Energy providers sounded the alarm on the rapid shutdown of fossil fuel plants, without renewable sources to replace them. Get ready for blackouts and energy rationing, brought to you by the green-at-any-cost agenda!
Kamala Harris made an outrageous claim last week that the Biden administration has reduced heat and electric costs amid record prices for consumers.
Could an elected official be more out of touch? Maybe it is time for a fact check, madam Vice President:
This piece tells why home heating costs are rising. These numbers are courtesy of the National Energy Assistance Directors Association and tell quite a different story.
Home heating prices remain at the highest level in 10 years. On average, households will pay 12.7 percent more for home heating this winter.
Natural gas will see an increase of 14.5 percent more than last year, more than an additional $100.
Heating oil is projected to have the largest increases with a 25.9 percent increase, which is nearly $500 more than last year.
About 20.8 million households (16.5 percent, or one out of six U.S. households) owe an average of $791 on delinquent utility bills
All of this is because of the administration's war on American energy. More burdensome regulations, fees and taxes, limiting access to pipelines. It started on day one and it's continued more than two years later. It's seemingly their goal to destroy American energy through these measures.
Working class Americans, small businesses and minority communities all have suffered since Biden and Harris first stepped into The White House. Families have lost $2,250 paying higher energy costs since they took office, according to one estimate.
Elitists and green-at-any-cost believers continue lying to the rest of us — and they are doing it under the guise of climate change.
Biden says they are not trying to ban gas stoves, but they really are.  A new Biden administration rule on cooking appliances would effectively ban half of all gas stoves on the U.S. market from being sold, according to an Energy Department projection.
We need to unleash domestic energy, starting with natural gas. Natural gas is a true Clean, Affordable, Reliable Energy Source (CARES).
Bottom Line: VP Harris said they're lowering energy costs. POTUS said they're not banning gas stoves. At this point, you should assume they mean the opposite of what they say.
The national average gasoline price rose slightly this week, ticking up one cent from $3.38 to $3.39. According to AAA, gas prices have barely moved in the past couple of weeks but may start to increase soon as gas stations begin the switch to the summer blend of gasoline which is more expensive to refine. As you can see in the graphic below, current prices are similar to where they were one year ago, before a drastic increase in the month of March lasted throughout the summer. Let's hope we can avoid a similar fate this year!
Hearing On Pipeline Safety: On Wednesday, March 8, the House Transportation and Infrastructure Subcommittee on Railroads, Pipelines, and Hazardous Materials will have a hearing on pipeline safety.
Hearing On The Strategic Petroleum Reserve: On Wednesday, March 8, the House Oversight and Accountability Subcommittee on Economic Growth, Energy Policy, and Regulatory Affairs will have a hearing on, "Burning the Midnight Oil: Why Depleting the Strategic Petroleum Reserve is Not a Solution to America's Energy Problem, Part I."
Hearing On DOE And Research: On Wednesday, March 8, the House Science, Space, and Technology Committee will have a hearing on, "Innovation Through Collaboration: The Department of Energy's Role in the U.S. Research Ecosystem."
Meeting On Winter Grid Operations: On Thursday, March 9, the North American Electric Reliability Corporation Project will hold a virtual meeting on "Extreme Cold Weather Grid Operations, Preparedness, and Coordination."
"We had affordable energy bills during the Trump Admin because we unleashed American energy production including natural gas & biofuels. Our bills are skyrocketing under Biden because he attacked American energy — he pushes Chinese solar panels & Chinese windmills that do not work!"
 —  Rep. Mary Miller (R-Illinois) on Twitter.
MAKE YOUR VOICE HEARD!
The oil and gas industry is under attack, and we need to fight back against the green-at-all-costs movement to make sure our right to clean, reliable, affordable energy is protected. Click the button below to send a tweet to Congressional leadership telling them you support NATURAL GAS!