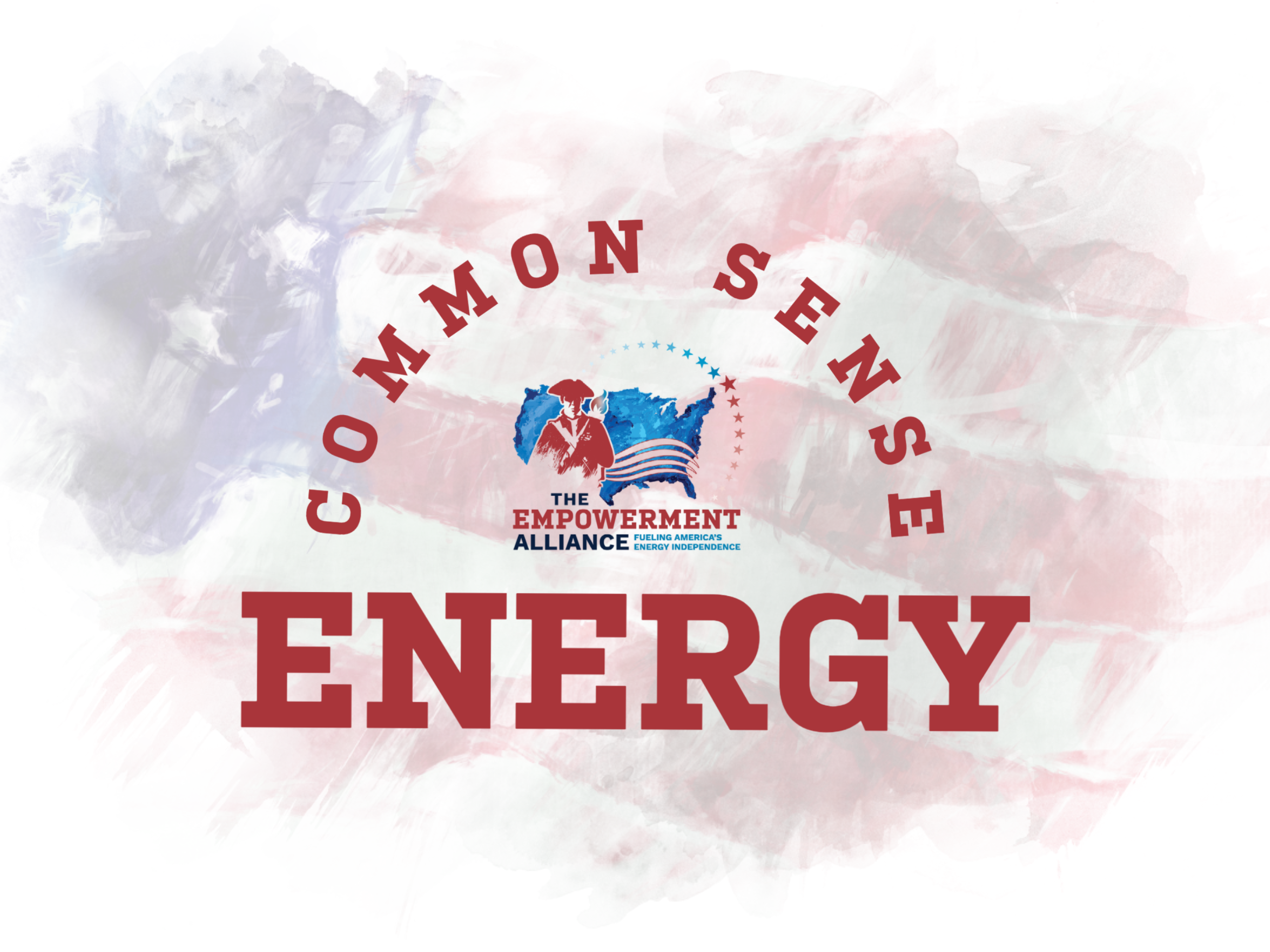 Newsletter
More Manchin, Less Malarkey
Your Weekly Dose of  "Common Sense" Energy News
Presented by: The Empowerment Alliance
Some Democrats are finally holding the Biden Administration accountable for the mess they've created with inflation and skyrocketing gasoline prices.
Last week Senator Joe Manchin (D-W.Va.) stripped Biden of a potential victory: passage of major climate legislation. Manchin said he could still support some form of climate policy if negotiations with Democrats continue this summer. "I think we need an energy policy that helps our country," Manchin said on WVMetroNews radio last Friday.
Politico reports that more and more Democrats appear inclined to accept the inevitable, after Manchin nixed a deal that would have reversed some GOP tax cuts to fund a series of major programs to reduce climate change.
"I'm worried about the person that can't feed their family. You can't basically put gas in their car to go to work and having a hard time paying utility bills … so I'm sorry if they (Democrats) don't care about that. I do." – Sen. Manchin
Bottom Line: Sen. Manchin is right – when inflation is inflicting pain on every American family and making basic necessities unaffordable, we should not spend billions more on climate initiatives.
President Biden's climate agenda is stalled in Congress (see above), so it has been reported that he has considered declaring a "climate emergency" to broaden his executive authority on environmental policy. By using the emergency declaration, Biden could take action to ban crude oil exports, ban oil and gas development on federal waters, and halt U.S. investment in fossil fuel projects abroad.
Needless to say, in the midst of a global energy crisis, these actions would be detrimental. Banning oil exports would hurt American producers and allow foreign adversaries like Russia and China to step in and fulfill demand. Banning development on federal waters would weaken U.S. energy security, and ending U.S. investment in fossil fuel projects abroad would doom millions to energy poverty.
Thankfully, the President stopped short of using this unconstitutional authority that would restrict access to clean, affordable, domestic natural gas.
Bottom Line: A climate emergency giving POTUS the authority to further restrict access to oil and gas is the last thing America needs right now. Reminder – replacing oil and gas with wind and solar will result in higher energy costs across the board.
Well folks, it's now been four straight weeks of prices falling at the pump. Over the past month, the national average for a gallon of gasoline has fallen 53 cents from $4.97 to $4.44. As of today, there are at least four states (Texas, Mississippi, Georgia, South Carolina) with an average price south of $4. That list is expected to expand over the coming weeks.
Oil expert Patrick De Haan notes that gasoline inventories have increased four out of the past five weeks, helping to bring prices down. However, it is a very fragile market and there are many factors that could reverse the trend of decreasing prices.
Hearing On Carbon Capture Technologies: On Wednesday, July 27, the Senate Environment and Public Works Committee will have a hearing "to examine the development of projects and implementation of policies that support carbon capture, utilization, and storage (CCUS) technologies."
FERC Meeting On WI Pipeline Project: On Wednesday, July 27, and Thursday, July 28, the Federal Energy Regulatory Commission will have scoping meetings to "discuss the environmental impacts of the Wisconsin Reliability Project involving construction and operation of facilities by ANR Pipeline Company."
FERC Open Meeting: On Thursday, July 28, the Federal Energy Regulatory Commission will hold an Open Meeting of the Commission.
COMMON SENSE QUOTE OF THE WEEK
"Let's get rid of fossil fuel dependence by switching over to vehicles that run on electricity that is generated by fossil fuels. This is a brilliant plan and I can't see anything wrong with it at all."
-Conservative Commentator Matt Walsh on Twitter