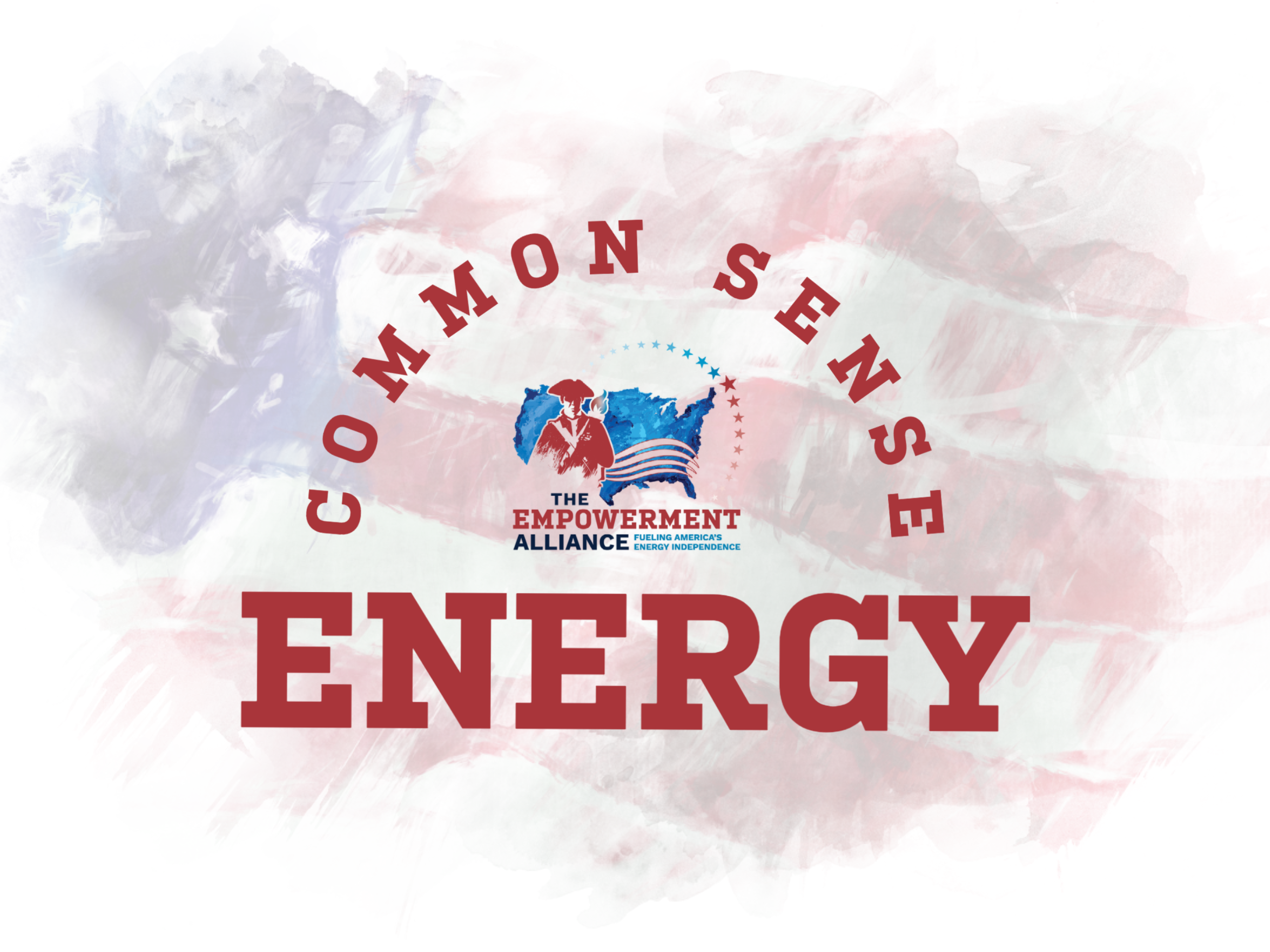 Newsletter
NatGas is a friend, not foe
Your Weekly Dose of  "Common Sense" Energy News
Presented by: The Empowerment Alliance
JPMorgan Chase CEO Jamie Dimon makes a great deal of sense in this interview. Dimon agrees with TEA's viewpoint that you can improve the environment and also have affordable energy.
The green-at-all-costs movement will tell you otherwise, but facts don't lie:
The U.S. is a world leader in lowering carbon emissions, largely because of increased use of natural gas for electricity generation. In 2017, the surge of natural gas for power generation helped the sector reach a 30-year low for carbon dioxide emissions.
Since 2005, natural gas has helped cut 50 percent more emissions than wind and solar power combined, and natural gas is responsible for 61 percent of U.S. electricity generation emissions reductions.
The U.S. is enjoying its best air quality in generations. Since 1970, combined emissions of key pollutants have dropped by 78 percent in the U.S., at the same time our economy has grown.
Bottom Line: American Natural Gas is Green. It is affordable, abundant energy that ensures our independence from foreign sources like Russia, Saudi Arabia and Iran.
As this new law takes effect, 10 Massachusetts municipalities will be able to change local building codes to block the use of fossil fuels, such as natural gas. It gives the state the power to legally ban fossil fuel infrastructure in new and major construction projects.
This is a growing trend — and a disturbing one — as bans on natural gas hookups in new buildings are spreading across the country. Imposing changes in the local building codes in the name of climate change only blocks access to the most affordable, reliable energy source and hurts communities from coast to coast that need it the most.
Policymakers who make these horrific laws are long out of office when the adverse effects of these decisions ruin the lives and livelihoods of the voters in their states and municipalities. Massachusetts voters should ask the Germans or British what they think about such ill-conceived energy policies.
In 2019, Berkeley, California, was the first city to ban natural gas hookups in new buildings.
So far, 77 cities in 10 states have taken some form of local government action, with many of those cities in California.
But 20 states, including Ohio, have enacted bans on the bans as a countermeasure to this blatant government overreach.
Bottom Line:  Access to abundant and reliable natural gas is essential to affordable energy for working class Americans and small businesses. The answer is not to ban natural gas, but to expand gas exploration and infrastructure.
Gas prices continued to trend down this week, dropping 6 cents to an average of $3.92 across the nation. Unfortunately, we may not see gas prices get much lower than this, with oil prices rebounding on the news of a tight U.S. labor market and steady demand for gasoline.
In other news, in his (half-hearted) efforts to bring down gas prices, President Biden has successfully depleted our Strategic Petroleum reserve to its lowest level since 1985. We need to come up with a plan to refill it, and fast.
Nothing on the calendar next week!
COMMON SENSE QUOTE OF THE WEEK
"The silver lining of Putin's illegal war? Americans are realizing we must talk with each other more, demonizing less. Natural gas has quickly been gaining more bi-partisan support: this war has shown that anti-fracking and anti-pipeline is pro-Putin."
— Energy Expert Jude Clemente in Forbes