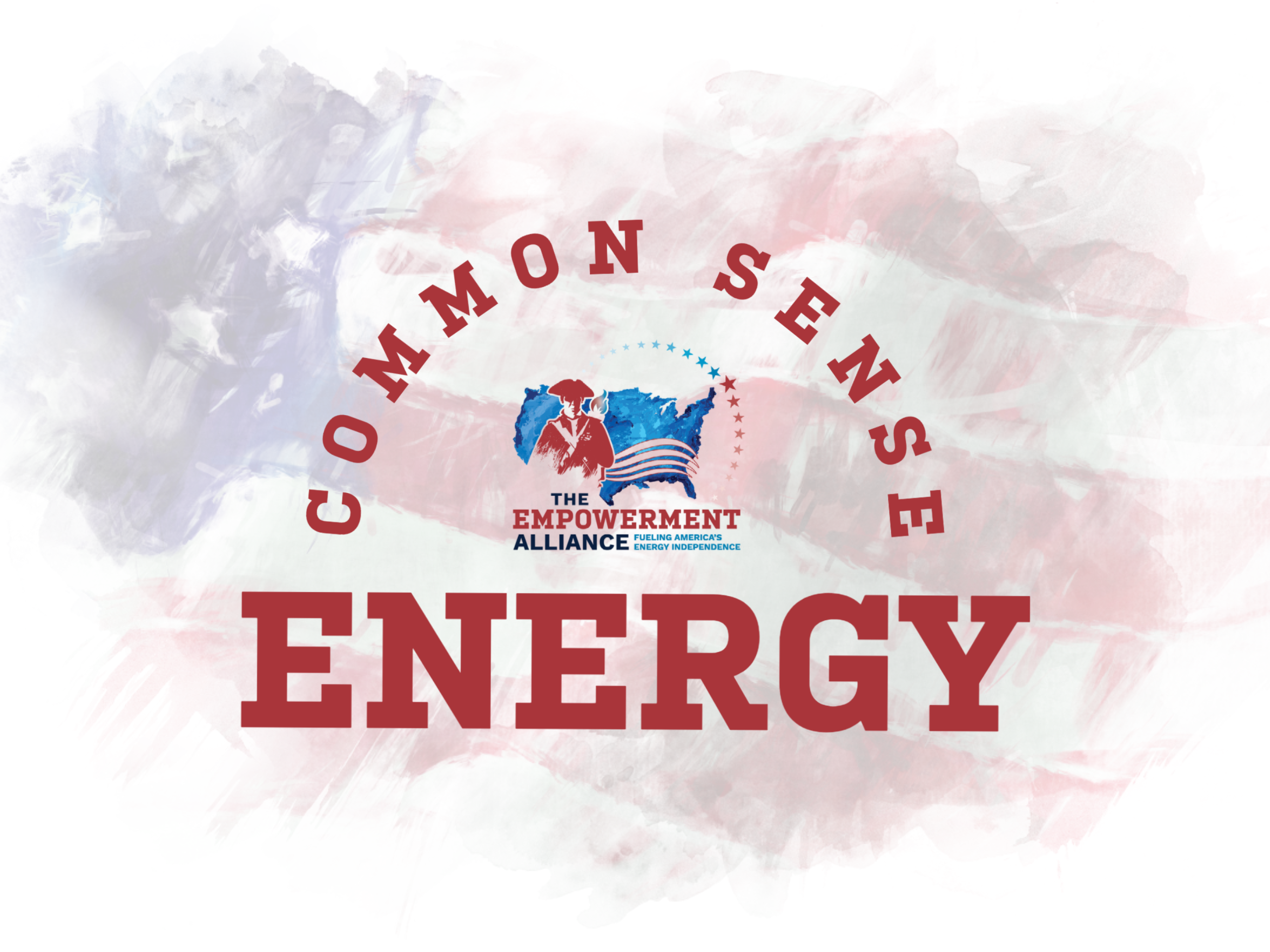 Newsletter
Put your money where your jet is
Your Weekly Dose of  "Common Sense" Energy News
Presented by: The Empowerment Alliance
America is facing a critical diesel shortage as stockpiles of the critical fuel reach their lowest point in decades. Diesel and other distillates are integral for both shipping and home heating. So, once again President Biden and his policies have created a dangerous imbalance—limited supply and high demand—just as the holiday shopping season and winter weather kick in.
And, in the midst of it all, this week Biden doubled down by suggesting a windfall tax on energy producers. After two long years of policies that have stymied American energy production and driven up cost, this is the Biden Administration's most direct and overtly destructive attack yet. It doesn't take a Nobel prize winning economist to know that a windfall tax would cut down on profitability, making producers wary of additional investment and causing them to hike prices on consumers. Literally the opposite of what is needed.
True to form, Biden's green-at-any-cost administration has been tone deaf to public cries for help and have refused to encourage investment in new refineries. Refineries are running at full capacity despite Biden's claims to the contrary. Biden's EPA has made doing business tougher for small refineries that produce nearly 30 percent of America's gasoline and diesel supply. And, the loss of Russian imports have caused problems for refineries as they struggle to fill holes in their product slates—a clear sign that more domestic energy production is needed.
Bottom Line: We need common-sense leaders that will champion American energy security and do whatever they can to lower transportation and fuel costs for consumers who are already paying more for food, gasoline and every other household item.
Here is a perfect example of the typical green-at-any-cost politicians we do not want or need in Washington: Special Presidential Envoy for Climate John Kerry's use of a private jet while simultaneously calling on Americans to fork over hard-earned money to fund global green projects.
Kerry's family jet has emitted more than 300 metric tons of carbon dioxide since the Biden administration began, federal data shows, for 48 trips through July.
Now Kerry says he wants the U.S. to spend trillions of dollars to transition the economies of countries all over the world to green energy.
This embodies the heights (or maybe it's the depths) of political hypocrisy.
Consider this:
Recall it was immediately after President Biden announced he would pick Kerry to be climate envoy, the former Massachusetts Senator and Secretary of State tweeted Americans "will soon have a government that treats the climate crisis as the urgent national security threat it is."
He has also repeatedly pushed for a transition away from fossil fuels, warning polluters of major consequences.
We suggest the super wealthy Kerry begin putting their own money where his mouth is. By that we mean to live independent of fossil fuels in every aspect of life. Yes, that would include giving up his private jet for starters.
As for electricity usage, we suggest he tries going completely off the grid and relies solely on wind- and solar-generated sources for food, clothing, heating and cooling, transportation, and communication. See what life is like if you give up countless everyday products that have direct or indirect petroleum products in them.
It is clearly not going to happen, because elitist progressives like Kerry are all about "Do as I Say, Not as I Do." House Speaker Nancy Pelosi, President Biden, California Gov. Gavin Newsom and others sing the same tune, thinking they are smarter and better than the rest of us. All they've done is drive up costs and hurt consumers, primarily working class families.
 Bottom Line: Once again, John Kerry shows the hypocrisy of the green-at-any-cost movement by volunteering our money to fund globalist green initiatives. We urgently need pro-American energy candidates elected to office.
President Biden wants you to know (really badly) that gas prices are down to their lowest levels since last March. The only problem is, March prices were some of the highest the country had seen since 2008. That hardly seems worth boasting about. And as we've said before, the President can't have it both ways. When prices are increasing, it's Putin's fault. But when they're on the decline, it's all thanks to the President's hard work.
The truth is – at an average of $3.79 per gallon, gas prices are still over a dollar higher than when he took office. Americans would've been spared plenty of pain at the pump had he never declared war on the domestic oil and gas industry. That much can't be disputed.
COP27 Begins: On Monday, November 7, the 27th Conference of the Parties of the United Nations Climate Change Conference, known as COP27, will begin in Sharm El-Sheikh, Egypt. Conference events will be held through Friday, November 18.
Forum On Reliability Of Energy Systems: On Tuesday, November 8, the Federal Energy Regulatory Commission will hold a multi-meeting forum of the North American Energy Standards Board (NAESB) "to identify solutions to the reliability challenges facing the nation's natural gas system and bulk electric system."
Annual FERC Reliability Conference: On Thursday, November 10, the Federal Energy Regulatory Commission will hold an Annual Commissioner-led Reliability Technical Conference "to discuss policy issues related to the reliability and security of the Bulk-Power System."
"If Congress reins in runaway spending and pursues American energy independence, we could ease the burden of inflation on hard-working Americans. But Democrats continue to fight a war against fossil fuels & propose reckless spending bills."
—  Senator Ron Johnson (WI) on Twitter
CAN YOU DO US A FAVOR?
Take this 4 question survey on our Common Sense Energy newsletter and let us know what you like and how we can improve. We want our newsletter to be as helpful and relevant as possible, but we can't do that without hearing from you!