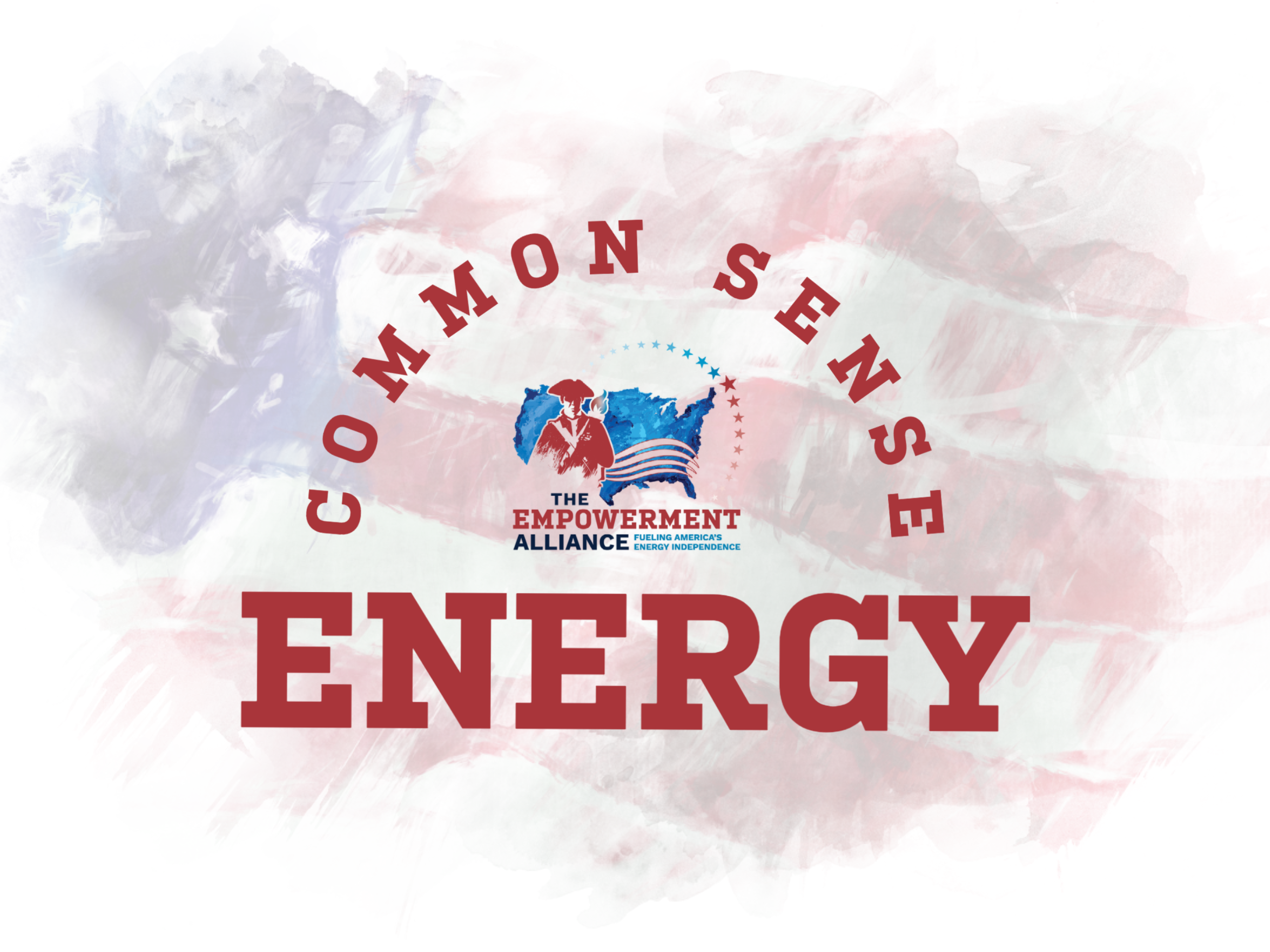 Newsletter
Your net-zero bill is ready to be viewed
Your Weekly Dose of  "Common Sense" Energy News
Presented by: The Empowerment Alliance
New United Kingdom Prime Minister Liz Truss wasted no time after taking office earlier this month in implementing her energy agenda.
She plans to scrap the hydraulic fracturing ban and household energy bills, a boost to jobs and families in the UK. Ahead of the announcement, Truss said she knew families and companies were worried about "how they are going to make ends meet this autumn and winter."
Unlike Truss, who is fighting back against the green-at-all-costs movement, President Joe Biden has failed in his energy policies by fully embracing their radical approach.
Biden keeps supporting subsidies for renewables like solar and wind, while stopping production of the abundant supply of American natural gas and oil underground. It comes at a price, with estimates that net-zero by 2050 would cost each American $11,000 annually.
The new PM also won't impose a windfall levy on oil companies to pay for her plans to offset the soaring cost of heating and electricity.
Biden's harmful policies continue to threaten both America's economy (rising inflation) and its security (keeping us energy-reliant, at least partially, to unfriendly nations like China, Iran and Russia).
The average American house­hold today spends $460 more each month to buy the same goods and ser­vices as last year.
Electricity prices are rising thanks to the restricted supply of natural gas. One out of six American households is behind on its utility bills and that will only worsen with winter's arrival.
Bottom Line: We have a chance in Nov. to have our voices heard on common sense energy policy. Check out our Declaration of Energy Independence signers and support those who have committed to supporting the domestic energy industry.
As expected, there is pushback coming on Sen. Joe Manchin's side deal stemming from the Inflation Reduction Act.
We warned you this could happen. You simply can't trust Progressives to keep their promise on a piece of legislation.
Manchin (D-West Virginia) said he secured a commitment from President Biden and Democratic leaders to move a permitting streamlining package for energy projects through Congress before Sept. 30, the end of the current fiscal year.
Now key Democratic constituency groups are lining up against the proposal, calling it bad for the country and the climate. Sen. Bernie Sanders of Vermont and dozens of House members agree, thus putting the deal at risk.
More than 70 House Democrats signed onto a letter last Friday calling on House Speaker Pelosi to keep the permitting provisions out of the spending bill.
"Reforms to address permitting, siting and cost allocation concerns are key to building these projects," according to the document obtained by The Associated Press.
Manchin, a moderate, took a big gamble. At stake, among other projects, is the construction and operation of the Mountain Valley Pipeline, a 303-mile conduit, which is mostly finished and would transport natural gas across West Virginia and Virginia.
Bottom Line: Predictably, Democrats are signaling they may renege on the deal struck with Sen. Manchin for permitting reform. Expediting reliable energy infrastructure projects is critical to solving the energy crisis we face, and this won't help.
Gas prices continue to decline across the country, with the national average down 5 cents from a week ago to $3.69 per gallon.
In other news, a Canadian Tesla owner says the automaker locked him out of his car until he pays $26,000 for a new battery.
We wouldn't be surprised, now that media attention has been given, that Tesla gives the vehicle owner a new battery. But it's another example of Big Brother controlling our lives and the insane cost of electric vehicle purchase and maintenance.
Most of us cannot afford the high price of an EV (average cost over $54,000) and the maintenance costs associated with it. The cost of that new battery would be a nice down payment on a house for many working families.
Hearing On Public Lands and Waters Climate Leadership Act: On Tuesday, September 20, the House Natural Resources Subcommittee on Energy and Mineral Resources Committee will have a hearing on a bill "to align management of public lands and waters with the President's greenhouse gas emission reduction goals."
Global Clean Energy Action Forum: On Wednesday, September 21, the Global Clean Energy Action Forum will begin in Pittsburgh, Pennsylvania. The Forum concludes on Friday, September 22.
Hearing On Battery Technology: On Thursday, September 22, the Senate Energy and Natural Resources Committee will have a hearing on battery technologies for energy storage.
FERC Open Meeting: On Thursday, September 22, the Federal Energy Regulatory Commission will hold an Open Meeting of the Commission.
"It's not even a way to create a cleaner environment. The Chinese have the dirtiest economy in the world right now. If you want to make our environment more clean, the way to do it is to invest in Ohio natural gas."
— JD Vance, Ohio Senate.
CAN YOU DO US A FAVOR?
Take this 4 question survey on our Common Sense Energy newsletter and let us know what you like and how we can improve. We want our newsletter to be as helpful and relevant as possible, but we can't do that without hearing from you!