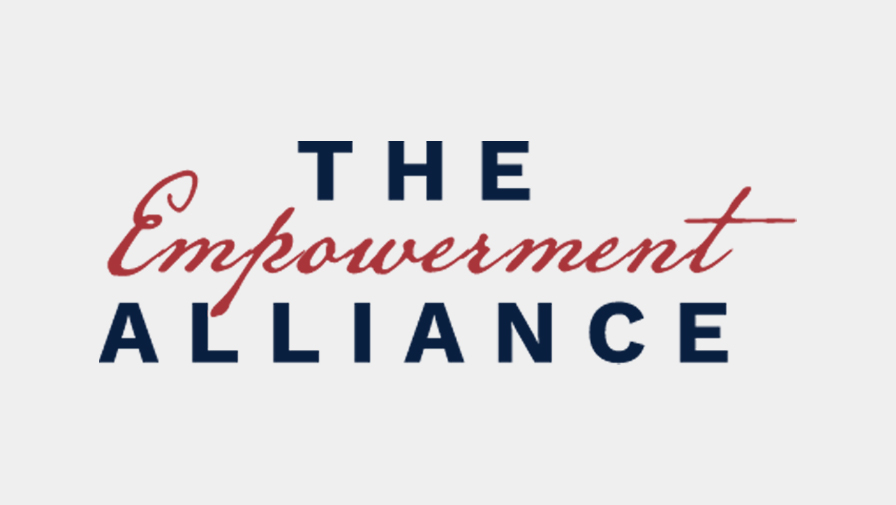 NEWS
PENNSYLVANIA LAWMAKERS HIGHLIGHT THE EMPOWERMENT ALLIANCE'S DECLARATION OF ENERGY INDEPENDENCE SIGNER LIST
WASHINGTON –  The Empowerment Alliance has received overwhelming support from Pennsylvania lawmakers including numerous county and local officials who have made their commitment to a clean future for all residents of the Commonwealth by signing the Declaration of Energy Independence, which is a commitment from signers to low-cost, clean, and abundant energy that will lead to full American energy independence.
The Pennsylvania signers include the following:
Senator Pat Toomey, Congressman Fred Keller, Congressman Dan Meuser, Congressman Scott Perry, Congressman Guy Reschenthaler, State Senator David Argall, State Senator Dave Arnold, State Senator Scott Hutchinson, State Senator Doug Mastriano, State Senator Mike Regan, State Senator Pat Stefano, and State Senator Gene Yaw. 
Nationally, over 1000 national leaders have signed the Declaration of Energy Independence. Further, TEA's grassroots network, The Blue Energy Nation, has over 11,990 Pennsylvania supporters and over 100,000 supporters nationally. 
"With the overwhelming support of Pennsylvania policymakers, The Empowerment Alliance can continue to educate residents of the Keystone state on how natural gas is a low-cost, abundant, and clean energy choice that can power America to full energy independence. Pennsylvania is already leading the way in natural gas production, and we look forward to continuing to advocate for this consumer-friendly and job-creating natural resource," said Jim Nathanson, Executive Director of The Empowerment Alliance.
BACKGROUND
322,600 new Pennsylvania jobs and $23 billion in wages: In 2017, the natural gas and oil industry supported 322,600 jobs in Pennsylvania, providing nearly $23 billion in wages.
153.5 percent growth in pipeline jobs alone: In 2017, high production in the Marcellus region fueled 153.5 percent growth in pipeline jobs alone—creating over 21,000 jobs.
A ban would cost 609,000 jobs:Pennsylvania would lose an estimated 65,000 jobs in the upstream oil and gas industry from 2021 to 2025 if a hydraulic fracturing ban was put in place. Overall, By 2025, a hydraulic fracturing ban would cost Pennsylvania 609,000 jobs.
$44.5 billion in economic impact: In 2017, Pennsylvania benefited from almost $44.5 billion in economic impact from the state's oil and gas industry.  
$30.5 billion in savings: Pennsylvania natural gas consumers have saved over $30.5 billion between 2006 and 2016 simply as a result of the decreasing price of natural gas – with residential users saving almost $13.3 billion, while commercial and industrial users saved upwards of $17.2 billion.
A ban would mean $4,654 in cost of living increases: A hydraulic fracturing ban would cost a residential consumer in Pennsylvania $4,654 in the cumulative cost of living increases from 2021 to 2025.
One-fifth of total national natural gas production: In 2018, natural gas production in Pennsylvania was double its 2013 level, "equal to about one-fifth of total national gas production, keeping Pennsylvania the second-largest natural gas producer in the nation."
Part of a region that will supply nearly the nation's natural gas by 2040: The Utica and Marcellus shale formations, in the tri-state region of Ohio, Pennsylvania, and West Virginia, will supply nearly half of the nation's natural gas and nearly a fifth of its natural gas liquids by 2040.
A ban would mean a $114 billion loss in household income: By 2025, a hydraulic fracturing ban would result in a $261 billion loss in gross domestic product, $114 billion loss in household income, $23.4 billion loss in state and local tax revenue for Pennsylvania.
A cleaner Pennsylvania environment: From 2007 to 2017—as natural gas production surged—CO2 emissions in Pennsylvania were reduced by 21.89%.